POOLSTAR - A high-end outdoor shower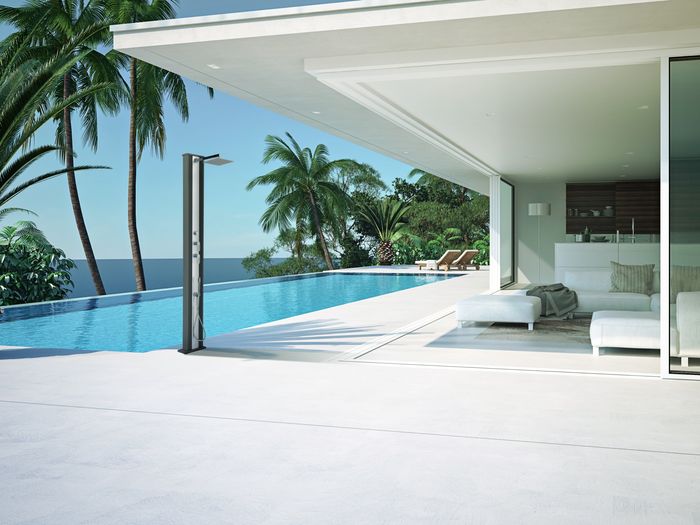 Dada Più - FORMIDRA
The Formidra outdoor shower range offers ecological models that are manufactured in a contemporary design making them real decorative objects.
To bring a touch of luxury to your bathing area or around your spa, Formidra has developed a range known as the "Prestige" outdoor showers: the Dada range.
Its hybrid showers Dada range with a wood / aluminum effect, combines two different technologies: solar water heating and the possibility to connect to the domestic network and have water at the right temperature all year round. Whenever needed, simply switch to the domestic network by turning the inverter provided for this purpose.
The Dada's adjustable rain-effect shower head, its removable hand shower and its mixer tap allowing you to easily choose the right water temperature, will enhance your experience.
To find out more, visit www.formidra.fr