SPATA & BISHTA NEWS - British Pool & Hot Tub Awards - Entries Now Open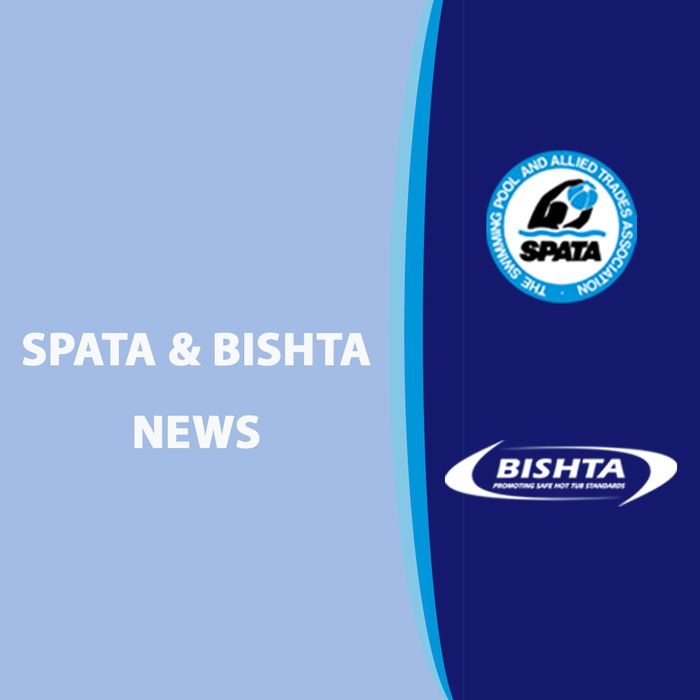 Being the longest-running and most well-established industry awards, the annual
British Pool & Hot Tub Awards plays a crucial role in promoting the industry, not only to the trade but more importantly, to a wider consumer audience.
Judging comes directly from top industry specialists with entries anonymously judged, based on the quality of the entry and fairly awarded on a points system. Therefore, winning a British Pool & Hot Tub Award is a mark of excellence from the wet leisure industry and the trade associations.
Every winner receives guaranteed press coverage from their win, with a complimentary press release distributed to their local area, coverage in the industry trade press and promotion across our social media channels and online – it's a WIN-WIN for your company!
These awards have been established to appeal to a broad cross-section of the consumer press with coverage for award-winners gaining more and more momentum both locally and nationally.
Award entry is now LIVE ONLINE! Entry closes on Friday 29th October 2021
But don't delay, if you have entries ready, we urge you to enter them now. Visit the 'Members Hub' on the website and click the 'Awards Button'. The awards are also listed under 'Trade' on the website and you can enter using the links below!
Media Partners.....
Sponsoring the BP&HT Awards can bring some great rewardsWould you like to become an awards sponsor?
In return for your sponsorship, we will provide you with some practical benefits that help us maximise exposure for your company. Following the awards event, our PR & Marketing Manager (Sallie) will be sending out press releases for all the award winners to their local press. You (as a sponsor) will get a mention of your company along with the photo of the award-winning project, plus your companies logo is on the winning certificate.

Following the local PR, we will start promoting the awards to the National consumer press, and the coverage we have been receiving is building year on year. Coverage is not just restricted to the weeks following the awards; we continue to promote the awards throughout the year, which means we pick up lots of great coverage both in print and online. Last year's press coverage included; Gardening Etc, The Telegraph, Elysium, The Times, Living Etc, The Express and What Pool & Hot Tub magazine. As well as consumer PR, we have guaranteed coverage in Swimming Pool News (SPN) as well as potential coverage in Europoolspanews and Hot Tub Retailer.

And if all the above PR coverage is not enough, the national press release and your details with logo as a sponsor is promoted on both the SPATA and BISHTA websites leading up to the awards and for the year following. If the above information has spurred your interest and you would like to find out more, please call 01264 356210 or email JanIMPORTANT NOTICE for entering the SPATA AwardsThere are new entry requirements for obtaining Gold, Silver or Bronze standard SPATA awards. These are fully explained in the Guidance Notes, please read these before making any entries. .SPATA AWARDS
There are 20 SPATA Awards Categories that you can enter.
Click Here To ViewBISHTA Awards
There are 10 BISHTA Awards Categories that you can enter.
Click Here To ViewHow To Enter
To make things simple and easy, entry to the awards is online.
SPATA GUIDANCE NOTES / BISHTA GUIDANCE NOTES
ENTER THE SPATA AWARDS / ENTER THE BISHTA AWARDS
Do You Need Advice Before You Enter?


Please Contact The Membership Team