Calorex launches new range of inverter heat pumps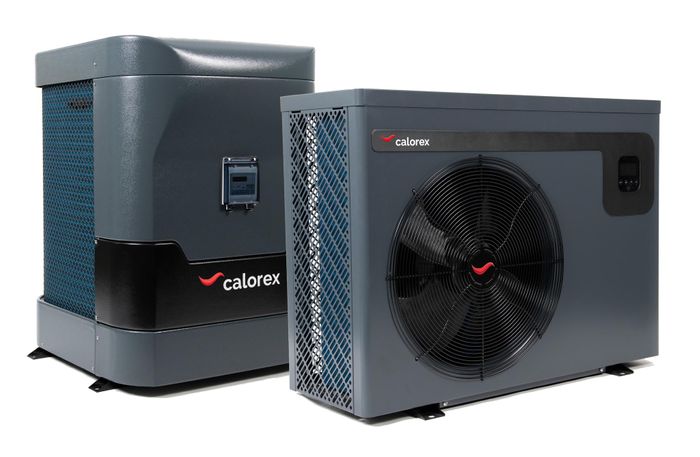 It is with great excitement that Calorex can unveil their first range of inverter heat pumps the I-PAC and V-PAC. These stylish and modern looking heat pumps are designed in the UK and come with a three-year on-site parts and labour warranty.
They will be part of the Calorex heat pump range that already includes the HPP. The new inverter heat pumps replace the PRO-PAC and come in a side and top outlet with the I-PAC and V-PAC air temperature range from -5°C - 43°C and the I-PAC+ down to -10°C.
Inverter heat pump technology allows for efficient control of the pool temperature with the I-PAC/V-PAC only using what energy is needed when it is required. High efficiency with modulating step-less inverter compressor gives an average COP of 10.3 (I-PAC+), 9.7 (I-PAC) and 10.7 (V-PAC) which is twice as efficient as the older models.
With a focus on the environment and complying with the new F-Gas regulations in Europe, our new heat pumps will use the low Global Warming Potential (GWP) refrigerant R32. It will require less refrigerant volume per kW and is easier to reuse and recycle.
Wi-Fi is built into the I-PAC and I-PAC+ machines with an App* for remote control. They can also be set to two modes, 'boost' for quick start-up and 'whisper' for super quiet day to day running. This is a great feature as it lets you control the temperature of your swimming pool remotely, so it's always ready for you to dive into when you get home.
Both heat pumps will be showcased at SPATEX 2020..