Calorex website becomes danthermgroup.co.uk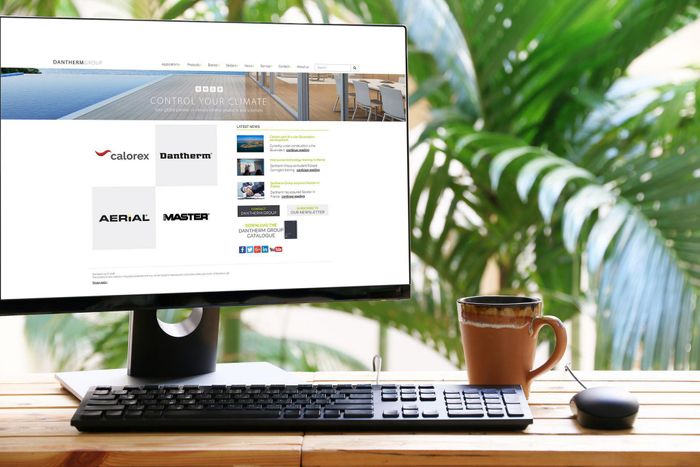 Since Calorex became part of the Dantherm Group in January 2016 the UK has been a leading force in selling all four brands within the group. However, this was not reflected in the online set-up with the Calorex website being the only website to direct all group traffic to in the UK. With this in mind and for the benefit of our customers it was decided to amalgamate all group products onto one site.
The new website will have all the usual features but users will now be able to search by application, product, brand or sector. A 'Latest News' section has also been added to the home page allowing visitors to be kept up to date with all that is going on within the group in the UK.
Anne Guerrero, UK Marketing Manager said: 'The Calorex social media pages had already been changed back in January to Dantherm Group UK and this was just the natural progression of the Calorex brand being further integrated into the parent company, Dantherm Group.'
'We now have all group products under one roof making it easy for our online users to find any of our heating, cooling, drying and ventilation products and the right person to contact.'
Products'are categorised by Mobile, Pool, Commercial/Industrial, Residential,'Brands'by Aerial, Calorex, Dantherm, Master and'Sectors'by To Heat, To Cool, To Dry, To Ventilate.
All former Calorex pages will point to danthermgroup.co.uk