Certikin puts its stamp on the former Royal Mail head office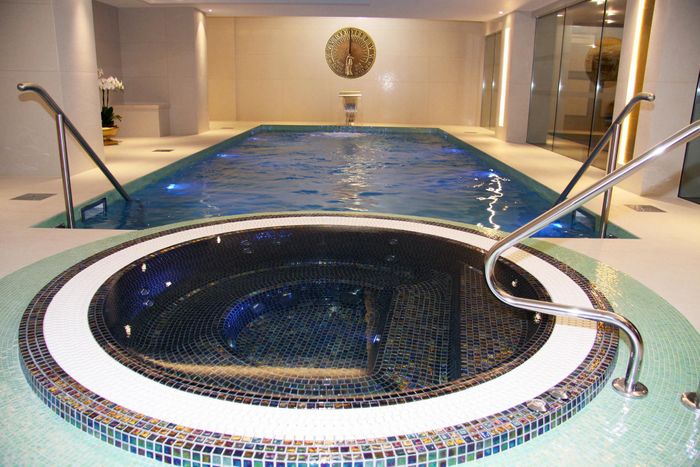 Standing cheek by jowl with the soaring towers of London's corporate strongholds, the majesty of St Paul's Cathedral and the Thames, the new Montcalm Royal London House Hotel, lies in the heart of the City. An oasis of tranquility; beautiful styling combines with twenty-first century tech' from the striking lobby to the state-of-the-art spa, where Certikin's equipment stands proudly.
The Montcalm Hotel's lead Design & Build contractor SGP Contracts, along with renowned interior designers Russell Sage, Tonik Associates and 5Plus architects worked together to convert the former Royal Mail head office's into one of the capital's top hotel. The Royal London House capitalises on its views of the City skyline including the Shard and other iconic landmarks.
Transforming the underused and dated Royal Mail office - an imposing listed building - and turning it into a distinctive new destination was quite a challenge. Like a phoenix, the Royal London House arose from the multi million upgrade. The jewel in the crown is a wellness and fitness centre, the perfect spot for putting back what the city takes out. With the Certikin trademark featured extensively throughout, there's a spa, a swimming pool, three treatment rooms, a sauna and steam room.
The Montcalm's shopping list
Rigo 2.5m round overflow tiled Spa

Harvia Rubic sauna and steam room

Alpine filter

Euroswim pumps

24" Tagelus filter

Mapro Air Blower

Certikin control panel

Calorex Delta 6

Cobra water curtain

Fluvo massage jets

Assorted pool fittings

Extensive pipework
Royal London House. 22-25 Finsbury Square, London EC2A 1DX
www.montcalmroyallondoncity.co.uk
SGP Contracts T
www.sgpcontracts.com
Telephone 0208 835 8148
'
The spa that flexes
A tiled spas is the perfect solution for a new build or refurbishment project as they come with the option of being delivered in two halves to aid entry into buildings. The spas can then be rejoined on site and the joint hidden by tiling over the joint itself with the matching tile strips provided.
Good for domestic, light commercial and heavy-use overflow applications, they come in attractive round, square and octagonal shapes. All the spas are fully tiled in the factory in a choice of attractive glass mosaics. Alternatively, the customer can supply his own choice of tiles. Their high specification includes water hydrotherapy jets for localised massage, air tracks for all over massage, an underwater light, a floating heat retention cover and full support leg kit.
Harvia - the hot name in saunas and steam rooms
Offering first class build quality, the Harvia Rubic sauna unites metal, wood and glass.
For further information please contact Certikin International Tel: 01993 778855 www.certikin.co.uk
'