Certikin's Smart Launch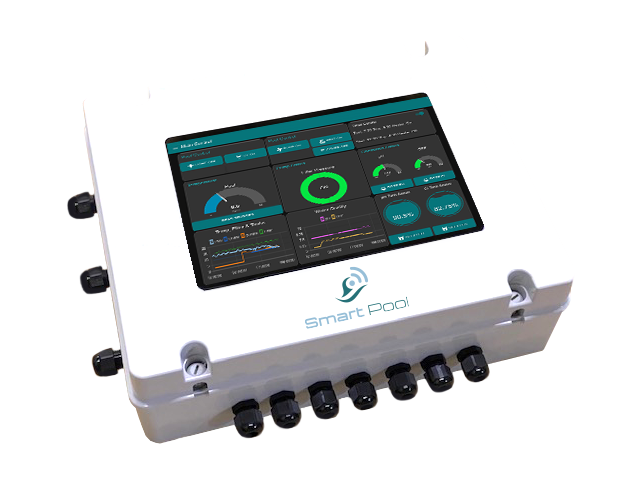 Smart Pool delivers the ultimate integrated experience in automated control of pool equipment and operational processes. This versatile system can be tailored to your individual needs and customised to your own swimming pool specification, providing exceptional levels of adaptability, effortless maintenance and complete peace of mind.
Smart Pool can be operated from your mobile, tablet or PC and has the option of an additional touch screen on the 'central control hub'. Designed to work with any brand of pool equipment, it offers a wide array of control, monitoring and reporting functions operated by software written specifically for Smart Pool by experts with first-hand experience in the field.
Invented, developed, and manufactured in the UK, Smart Pool utilises intuitive controls and displays, offering ease of use and a quick understanding of both the current and historic operation and status of your pool. It incorporates Amazon Alexa control for many functions, can maximise equipment efficiency by synchronising activity to local weather conditions, thereby reducing running costs, can initiate re-ordering of chemicals before they run low and boost your pool's wow factor with features such as sunset light activation and other in-pool or around-pool features - all in addition to automating a wide array of daily functions and routines, making pool life easier and a whole lot more fun.