Cranbourne Stone Exhibits for the 16th Year at Spatex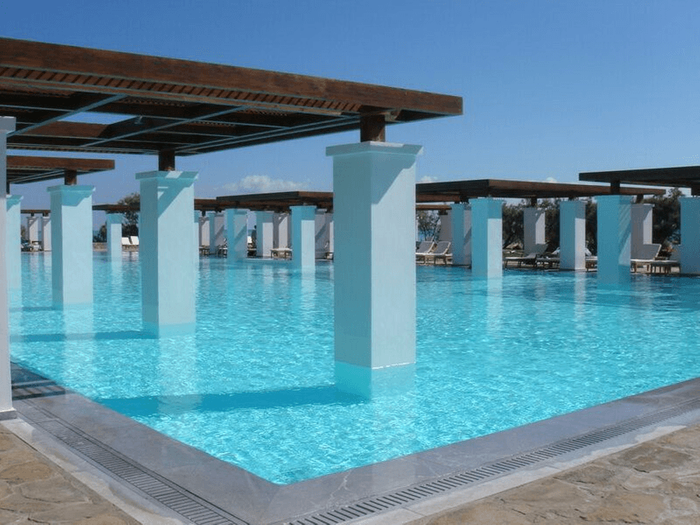 Cranbourne Stone, leaders in swimming pool surrounds and landscapes, is preparing to exhibit its extensive portfolio for the 16th year running at Spatex, the UK's only dedicated pool, spa and wellness show taking place from 28-30 January 2020 in Coventry.
For over 15 years, Cranbourne Stone has developed close relationships with the world's leading suppliers of natural stone and slip-resistant porcelain. This allows the company to offer the very finest products, selecting only the best materials for its customers.
With new products in the pipeline, Cranbourne Stone is looking forward to presenting its latest product range at Spatex next year.
"Spatex is the perfect opportunity to showcase our most recent products and services and build new relationships with industry professionals," said Jo Standfield, Cranbourne Stone's Sales Director.
"Next year will be our 16th time to exhibit at Spatex and we expect it to be the best yet! We have some exciting new additions to present which we will reveal later this year. Suffice to say it will gain attention at the event in 2020," concluded Jo.
As well as exhibiting its undisclosed new products, Cranbourne Stone will be putting a spotlight on its latest addition, a range of Deck Level Grilles from pre-eminent supplier, Stonetech Pools.
Available in three designs and three natural stones, the Stonetech Grilles beautifully complement any pool design, whether classic or ultra-modern.
Each Grille is made to SPATA standards and completed with a sandblasted finish, making them suitable for both residential and commercial pool projects.
Visit Cranbourne Stone at Spatex, stand A13, from 28-30 January 2020, Ericsson Exhibition Hall, Ricoh Arena, Coventry.
www.cranbournestone.co.uk