Daldorado's SILENTFlow™ Parallel Grating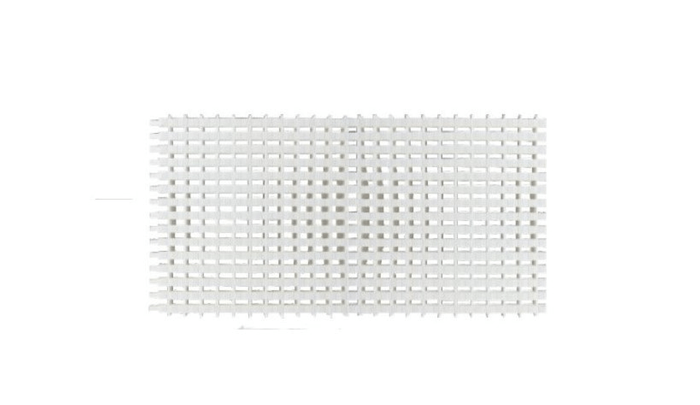 Daldorado's SILENTFlow™ commercial pool grating system is the next evolution in parallel grating — with features that surpass any other commercial grating currently sold in the US. All grating features the highest flow rate with an unprecedented 40% open area and whisper-quiet noise reduction.
Available in standard 12", 14" and 16" widths, our parallel grating conforms to both radius and straight configurations. Hand holds and curb angles available for true ledge support (radius or straight). All corners are custom manufactured and strengthened for inside-outside corners per design requirements. Fully warranted by Daldorado.
Challenge-Free Installation
Daldorado's SILENTFlow™ parallel grating has been engineered to make installation so easy you will want to install it on all your pools. No more expansion issues or buckling. Added truss support combined with using the highest quality materials allows for superior strength unmatched by any other grating company (excess of 4,000 lbs).
Complies with the International Child Finger/Toe Entrapment Guidelines featuring a gap opening of only 8mm.
Made of high-grade UV-stable PVC (Axiall 7140) ~ Certified for NSF50.
Certified to IBC Classification C For Wet-Barefoot Inclining Platform (Ramp) test for Swimming pool ramps and stairs leading to water, swimming pool surrounds and communal shower rooms, communal Changing Rooms.
Complies with the new IBC standard for strength, specifically access covers and grates (3996 Class A ~ over 10kN).
Available in three colors ~ white, bone & gray. Other colors available with a ?quantity guarantee.
Fully warranted for 10 years against manufacturer defects with a focus on offering the best customer service in the industry.