Europe hails the most exquisite swimming pools of 2021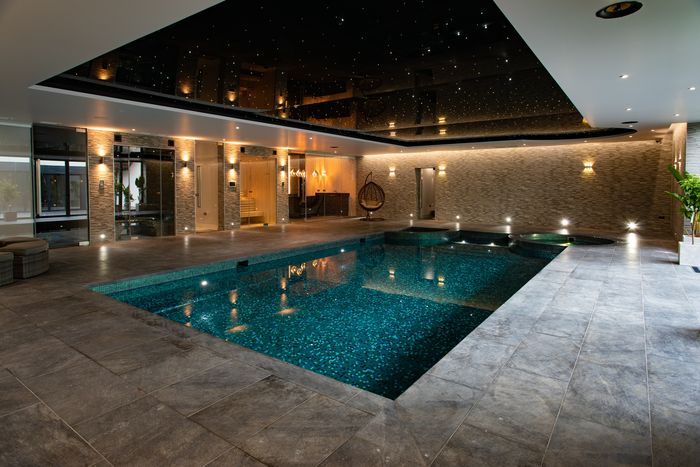 Europe hails the most exquisite swimming pools of 2021
Hosted by the European Union of Swimming Pool and Spa Associations (EUSA), the annual European Pool and Spa Awards celebrate the most outstanding domestic pools, spas and hot tubs in the Water Leisure Industry, with award winners from across Europe competing for the highest accolades.
Each year, EUSA holds an awards event to celebrate the tremendous work of its Association members. The European Pool and Spa Awards are held at different pool and spa exhibitions across Europe, and the 2021 event is the ninth time the event has been held. Piscina & Wellness, in Barcelona, will provide the venue on Monday 29th November 2021 for the formal awards presentation event, with trophies presented by EUSA president Bert Granderath. This year, there will be winners from Austria, Belgium, France, Germany, Italy, Spain, Switzerland, and the UK.
The European Pool and Spa Awards have been awarded annually by EUSA since 2013, in cooperation with the national pool and spa federations from Europe. The awards provide a bronze, silver and gold winner in each of the following seven categories: Domestic Indoor Pools, Domestic Outdoor Pools, Domestic Pools with an Enclosure, Domestic Pools with an Automatic Cover, Domestic Pools by night, Domestic Spas, and Domestic Hot Tubs.
SPATA offers huge congratulations to XL Pools based in Ashford, Kent, awarded Gold in the Domestic Indoor Pools category. Who were shortlisted for this years EUSA awards after winning a silver SPATA award in the 2021 British Pool & Hot Tub Awards.
What makes the EUSA Awards unique?
Each association sends the winners of their national swimming pool, spa and hot tub prizes for pre-selection into the EUSA Award, which means only "the best of the best" become the ultimate award winners.
In this year's competition, 199 pools from 11 countries participated; Austria, Belgium, Germany, Greece, France, Italy, Portugal, Spain, Switzerland, Turkey, and the UK.
The water leisure trade associations from the United Kingdom, BISHTA (British and Irish Spa and Hot Tub Association – www.bishta.co.uk ) and SPATA (Swimming Pool and Allied Trades Association – www.spata.co.uk ) shortlisted entries for the European Pool & Spa Awards from winners of the British Pool & Hot Tub Awards which are held during SPATEX, the annual trade exhibition.
More information about EUSA and the European Pool and Spa Awards can be found by visiting: www.eusaswim.eu
An album of all 199 nominated pools can be viewed here: https://www.flickr.com/photos/bundesverbandschwimmbad/albums/72157719540603029
An album of the winners can be viewed here: https://www.dropbox.com/home/EUSA%20AWARD%20WINNERS%202021
See pictures of the ceremony here: https://www.flickr.com/photos/bundesverbandschwimmbad/albums/72157720189612974