Golden Coast makes a splash in the hot tub accessory market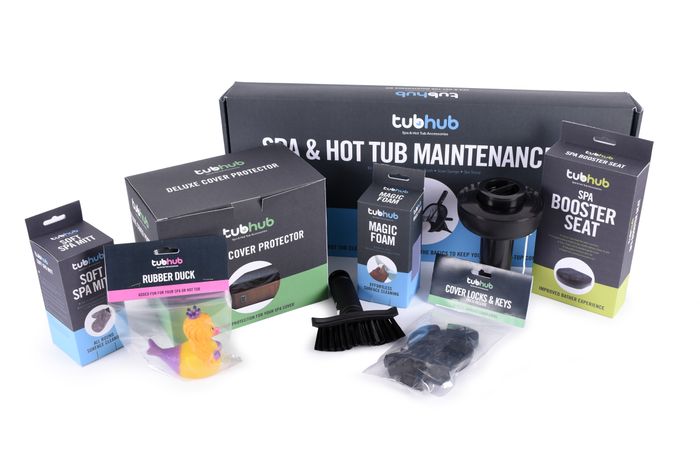 Poised to take advantage of its buying power and product knowledge, Golden Coast has recently launched its brand-new spa and hot tub accessory range: tubhub.
The tubhub collection has been curated to include everything a hot tub owner needs to maximise their spa experience. It is a one-stop-shop for products, covering every aspect of hot tub ownership, from access and maintenance, to relaxation and entertainment.
Following years of planning and research, its creation represents the next stage in the natural evolution of the well-known and trusted Essentials range.
With tubhub, Golden Coast will be directly sourcing more accessories in order to respond quickly to market demand, while delivering the full support and customer service of #TeamGC.
Available for immediate despatch, all products are supplied complete with a guarantee for product quality.
"This new venture will essentially transform the supply chain, as we will be empowered to provide our customers with the exact products and services they are looking for," explains Adam Clark, Sales Director at Golden Coast.
"We have sourced many products directly from the manufacturer, so we can not only vouch for the quality, but we are better equipped than ever to provide follow-up support at every stage, from order to installation and beyond.
"For hot tub retailers, tubhub presents an attractive opportunity to update their showroom with new and exciting products. Accessories can be a lucrative source of additional sales at the point of purchase."