Golden Coast's summer Swimmer giveaway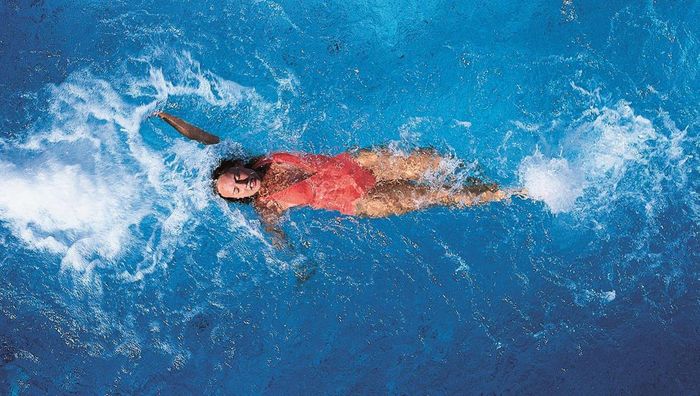 Like oversized ice creams and muddy festivals, summertime sees the return of Golden Coast's Swimmer giveaway, offering customers an efficient, quiet and durable DURA heat pump at no cost with every purchase of its Platinum and Mercury Swimmer Pool Kits.
Following popular demand, the UK's biggest independent supplier of wet leisure products to the trade, will once again supply ' for a limited time only ' a free, appropriately-sized DURA pump with each purchase of the kits for block and liner and polymer builds. For those looking for more, there's the option to upgrade to the highly-efficient Dura PRO for a cost.
Kits come with everything needed to create a luxurious pool: liner, walk-in step unit, underwater light, solar cover, winter debris cover and telescopic roller. In addition, kits include a multi-cyclone pre-filter that helps improve water clarity and pool plant efficiency ' saving thousands of gallons of water normally lost through traditional backwashing methods.
The high efficiency range of DURA pumps have proven very popular with UK pool owners as they deliver good all-round value and low running costs. What's more, they're covered by a two-year warranty.
Built to a high specification, they benefit from oversized titanium heat exchangers and are highly resistant to corrosion by salt, chlorine and bromine.
Importantly, swimmer pool kits are supplied in a single delivery ' complete with high quality pool fittings plus vacuum and chemical equipment ' ensuring that pools can be created as efficiently as possible.
The Swimmer Giveaway offer runs until the end of September 2017.
Golden Coast Managing Director Jamie Adams said: 'The DURA is the perfect addition to an already excellent pool kit. The Platinum and Mercury Swimmer pool kits represented great value for money before. But, now, with a free heat pump, it's truly unmissable.'
For more information on this offer or any other Golden Coast product, you can contact a member of the sales team on 01271 378100, email swimmer@goldenc.com or visit www.goldenc.com.