Heatstar service engineers achieve best ever result - 96.7% of mechanical breakdowns fixed on first visit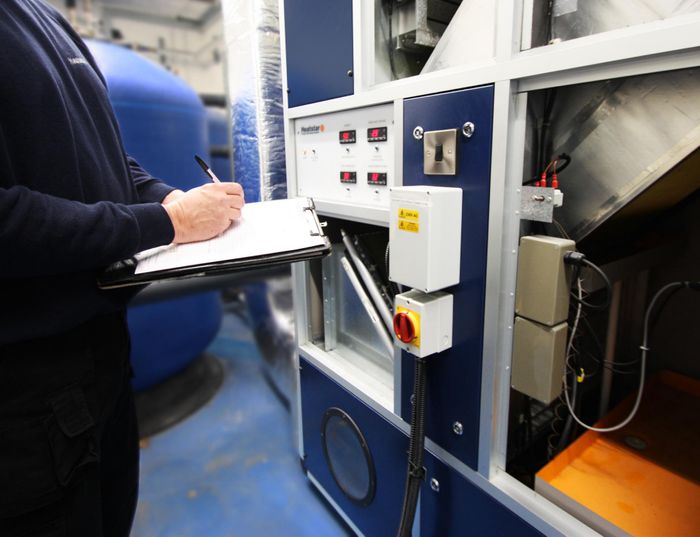 Analysis of Heatstar's service engineer's visits for 2016 shows that 96.7% of mechanical breakdowns were fixed on the first visit.
'
This outstanding result vindicates Heatstar's investment in maintaining nationwide aftersales service coverage now with 8 dedicated and experienced engineers based around the UK.' These engineers are employed by Heatstar, trained by Heatstar and equipped by Heatstar.
'
This first class team are completely knowledgeable about the entire Heatstar product range.' In addition to their personal skills and experience they operate from fully equipped Heatstar vans carrying an array of specialist tools and equipment and a comprehensive range of spare parts to cover most eventualities.
'
Heatstar are passionate about keeping downtime of client's units to an absolute minimum.' Call logging and GPS vehicle tracking ensure minimum delays for call-outs and faster response times.' Heatstar engineers are always very aware that on site they are also representing the trade installer who built the pool and fitted the units.
'
In addition to repair response call-outs, Heatstar engineers are also involved in preventative maintenance visits and there are planned maintenance agreements available on all Heatstar products.' Heatstar also have a Technical Helpline available which can often resolve issues over the telephone.