Hot tubs from Villeroy & Boch – New control systems save energy and are even easier to use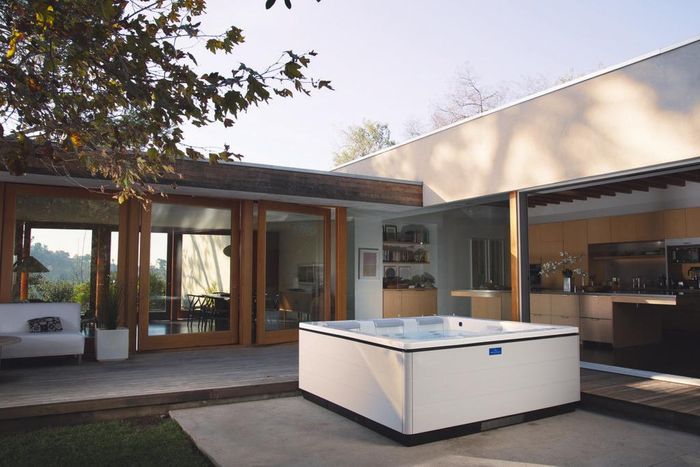 It's often the small improvements that make all the difference. And this is what motivates Villeroy & Boch to continue developing its products – down to the last detail. The new control systems for our hot tubs are intuitive and save energy when not being used thanks to the setting options.
The controls in the Premium and Design Lines have been equipped with a new and larger touch panel. It can be operated like a smartphone – even with wet hands. The controls in the X-Series and Comfort Line now have better displays, which allow for intuitive operation and programming.
Thanks to new filter and energy-saving modes, the hot tubs can be programmed individually and in line with demand. For instance, when the hot tub is not in use, be it in the week or while on holiday, it then automatically consumes less energy.
The new control systems have an optional integrated sound system. Moreover, a built-in WiFi module gives you online access without having to rely on existing networks.