hth® Test'O Pro App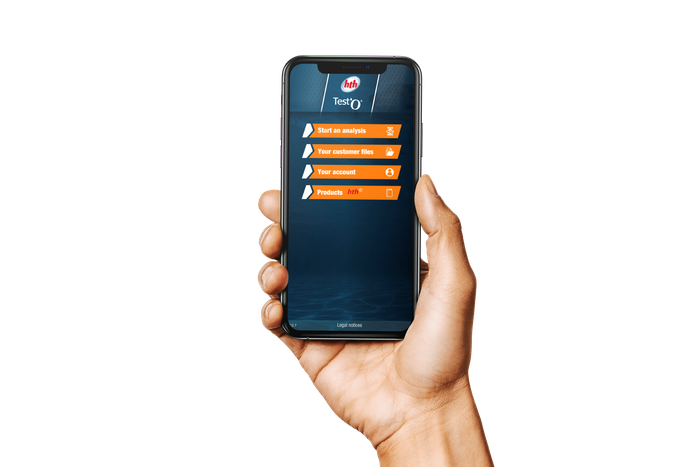 It is through exchange, sharing of experience and the desire to always improve the products and services provided to our customers that we offer free software and application for pool professionals hth® Test'O ProTM. The software allows professionals, but also their seasonal staff, even those with little experience, to analyze pool or spa water, interpret the results and make personalized recommendations for water treatment products. hth® Test'O ProTM is compatible with all water analysis systems, photometers or manual analyzes (pool tester, test strip etc.). It connects via Bluetooth or USB cable to the WaterLink® spinRouchTM and to Lumiso 6, for automatic feedback of the analyzed data.
hth® Test'O ProTM is available on computer, tablet or smartphone and can be downloaded for free via the App Store, the
Play Store or our website hthpiscine-pro.com. This software help dealers to boost their chemical sales by helping them
interpret the results of their water analyses. What they prefer:
1/ Use the WaterLink® SpinTouchTM to analyze 10 parameters in 1 minute (Chlorine, Bromine, pH, TAC, Hardness, Stabilizer,
Phosphates, Salt, Copper and Iron).
2/ Focus on the 6 main parameters with the Lumiso 6 (Chlorine, Bromine, pH, TAC, Hardness and Stabilizer) the application
will automatically interpret the results.
3/ Use another photometer, a pool tester or tests strips. hth® Test'O ProTM is able to interpret the data and make a
personalized recommendation of water treatment products with dosage and instructions for use. Indeed, the software
takes into account the size of the pool or spa, the type of treatment used, the liner and the type of filtration. A diagnosis
is given to the customer or sent by e-mail according to the preferences saved in the software.