Introducing Dynasty Spa to the Superior portfolio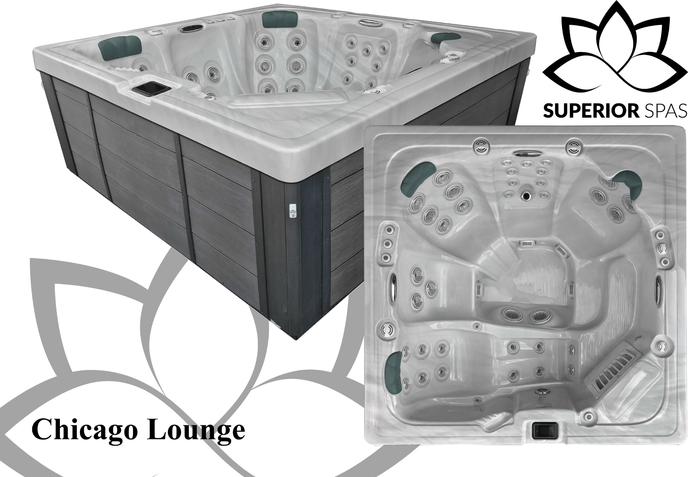 We are immensely pleased to announce with have joined forces with Dynasty Spas USA to bring you a new and improved range of Superior Spas.
In 1995, the owners of Dynasty Spas started working on what would turn out to be one of the fastest growing and most successful spa manufacturing companies in the world. Today, Dynasty Spas employ's hundreds of the industry's best people and has a modern 300,000 plus square foot manufacturing facility and they service over 500 dealers worldwide.
Dynasty's fusion of hi-tech innovation, meticulous construction and high-quality materials has created state-of-the-art, eco-friendly spas that combine durability and performance with elegant aesthetics. The result is therapeutic and entertainment spas that deliver relaxation and rejuvenation.
The new Superior Spas by Dynasty range will incorporate 9 hot tubs of various sizes, layouts and specifications along with 4 well positioned swim spas. We believe this with give you a more competitive range of hot tubs to promote from one of the industry's leading manufacturers and therefore further enhance your sales potential moving forward.