Mosaic Tiled Spas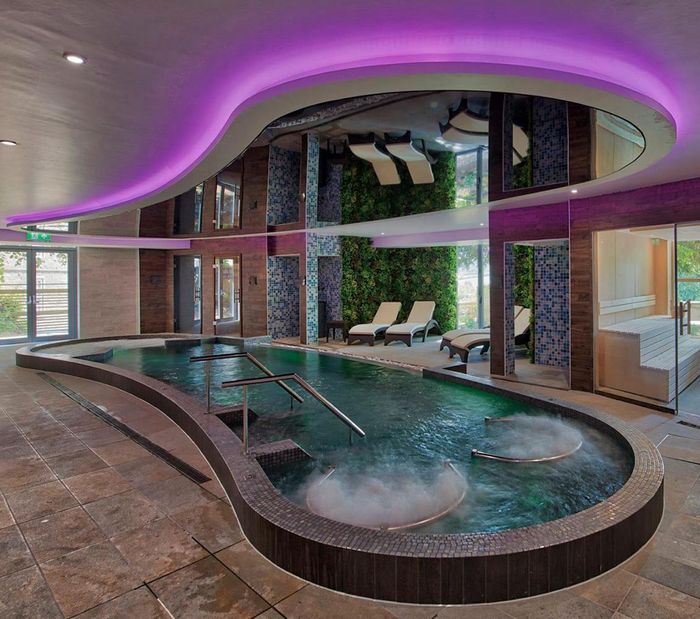 Over the past few years GMT spas has established it's self as a leading manufacturer of mosaic tiled spas, and 2018 is proving to be another excellent year.' In fact GMT Spas are uniquely placed within the spa industry; as we are the only UK spa manufacturer not to install.' Our unique business model of supplying to the trade only and not installing, enables us to concentrate on, and remain true to our ethos of manufacturing superb high end products.' It also gives assurance to our customers that we will never compete for their contracts.'
We work closely with designers and architects and pool installers merging our extensive knowledge and their flair to produce bespoke luxurious spas, swim spas and Hydrotherapy pools to fulfil the needs of the most exacting clients.' We have been involved in many award winning and elaborate projects.' Our graduate run drawing office uses the latest 3-D design and stress testing technology to produce working drawings and 3D renders for our clients.
Using the finest marine quality materials and the expertise of our experienced workforce we are able to produce a range of pools that are as unique and individual as our clients, who include international footballers, film directors, film stars, music legends and even royalty.
The desire for bespoke, out of the ordinary and something different continues to grow. 'Add to this the endless tile design and colour, jet configuration, lighting and water features that are now available, the finish of any project can be truly unique, our aim is to Capture the essence of your dream and translate it into a stunning reality.
At GMT we are committed to manufacture a Quality product for each and every customer, be that a spa from our standard range or an exclusive design.' Be it a one piece shell or a multi-sectioned one that is joined on site by our factory workforce our aim is the same to leave a 'legacy of excellence and a heritage of trust'.
Going forward we aim to keep abreast of new products and technologies which will enhance our products and keep us ahead of the game.