POOLSTAR - The Octopus : a high-end semi-rigid spa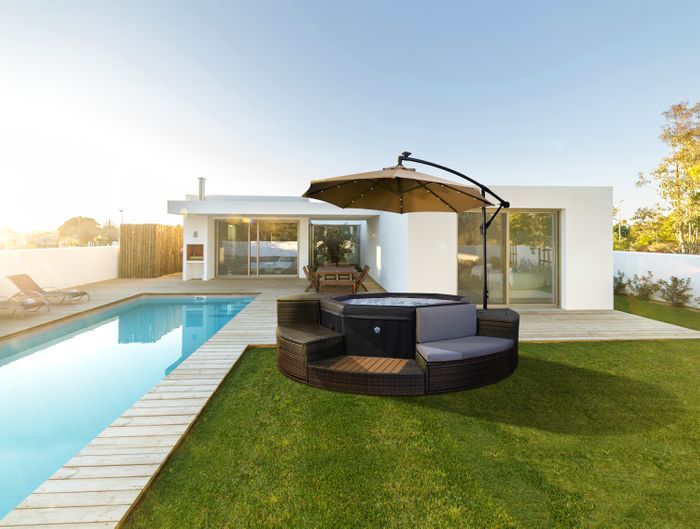 Octopus - NETSPA
Through its NetSpa brand, the Poolstar company further consolidates its influence in the world of well-being. It emerges from the stream of offers of portable spas with its semi-rigid concept that affords an ideal compromise between inflatable and rigid spas.
The semi-rigid spa is made out of insulating foam walls that are easily inserted into a PVC liner. For an installation just as fast as for an inflatable spa. Ingenious!
Octagonal in shape, the Octopus can accommodate between 6 and 8 people. In terms of finishes, this spa is dressed in an anthracite braided PVC finish on the outside and a pearl white liner on the inside to complement any indoors decoration or outdoors landscape. Specially designed furniture extends out as a complete relaxation area.
Equipped with a 3-function pump: diffusion of bubbles, heating and filtration, the Octopus comes with a ground sheet and a protective cover.
Find out more about our entire range on www.poolstar.fr/fr/catalogue/spa