New Pool Water Management Quality Mark.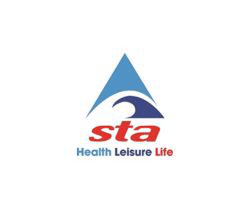 QUEST LAUNCHES NEW POOL WATER MANAGEMENT QUALITY MARK
In line with industry best practice, Right Directions in collaboration with STA and Quest has launched a new Pool Water Management Quality Mark.
Quest, which continues to be the Sport England recommended Continuous Improvement Tool for leisure facilities and sports development teams, is designed to measure how organisations are effective at managing their facilities and teams.
The new Pool Water Management Quality Mark forms an updated module as part of the Quest Plus assessment. It follows industry best practice to give pool operators guidance on how to provide safe, clean and hygienic swimming pool water and how to manage the pool in a responsible, efficient and effective way.
By working collaboratively and sharing expertise, Right Directions with STA has split the Pool Water Management Quality Mark content within Quest into the following sections:
General management of health and safety
Workforce development
Bather hygiene
Cleaning and housekeeping
Monitoring water quality
Water treatment
Filtration
Plant room
Heating and air circulation.
Playing a key role in the quality mark's development is Luke Griffiths MCIMSPA, Qualification Development Manager (Pool Plant) for Safety Training Awards (STA's awarding organisation). He said: "Pool plant operations are a critical area for management in a wet leisure facility, and we are delighted to be sharing our expertise with Right Directions to write and define the Quest quality mark standard."
"The new Pool Water Management Quality Mark will provide pool operators with an effective operational quality mark, which will demonstrate as part of their customer service framework that they operate a safe pool facility. Being part of Quest, a recognised and trusted quality marque, will also encourage a focussed approach to the ongoing safe management of pool water," added Luke.
The Pool Water Management Quality Mark is now live as part of the Quest Plus assessment. It does not need to be taken as part of Quest; it can be achieved as a stand-alone award for £495.00 plus VAT. For further information or for an application please e-mail info@rightdirections.co.uk.