Pool-dek Wins GOLD Award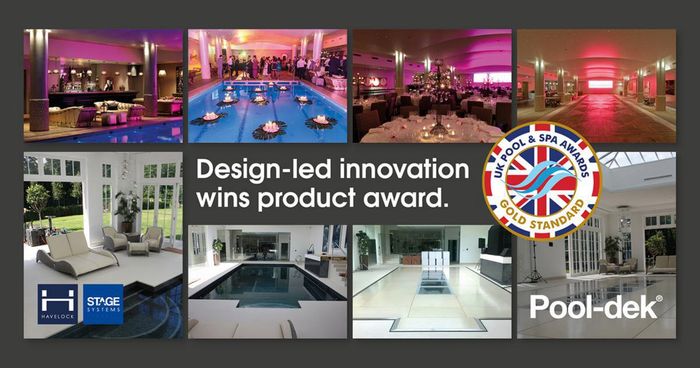 Pool-dek wins GOLD at the UK Pool & Spa Awards. Find out why here: http://www.pooldek.co.uk/
Visit Pool-dek on Stand A17 and chat with our team of experts.
Pool-dek is designed by Stage Systems - part of Havelock Europa plc.
Pool-dek is a'hard floor pool covering for swimming pools. Available to buy or hire. Transform a beautiful space or make use of a decommissioned pool. www.pooldek.co.uk.
'