Raising standards one qualification at a time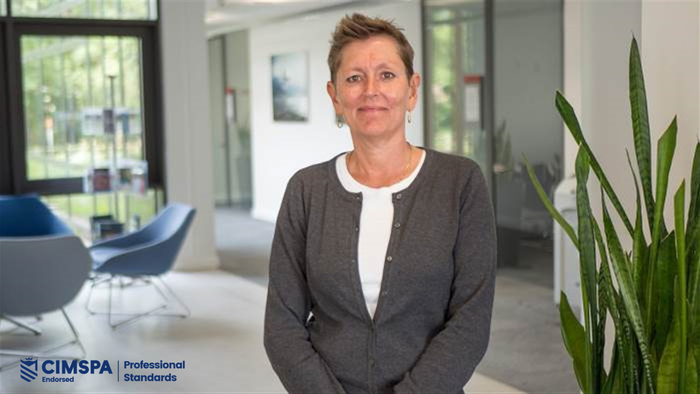 RLSS UK and CIMSPA's successful working partnership
Keeping people safe in and around water is our raison d'etre at RLSS UK, and why we have developed some of the most recognised and awarded water safety qualifications available. But it's important that we continue to evolve our qualifications to meet the changing needs of employers, staff, and the general public as well as advances in new technology.
This is one of the reasons why we enjoy a successful partnership with CIMSPA (Chartered Institute for the Management of Sport and Physical Activity). As the professional development body for the sector, CIMSPA is focused on raising standards among all those who work in sport and physical activity, from lifeguards to coaches, to benefit you, the industry and the wider public.
What does CIMSPA do?
CIMSPA is committed to supporting and developing sport and physical activity professionals to succeed in their careers and, in so doing, inspire more people to be active.
It works with the industry - employers, training providers, institutes of higher education, and awarding organisations like us - to ensure that relevant, quality-assured training and qualifications are available to employers looking to upskill their staff as well as individuals who want to develop and progress their careers in the sector.
Endorsing qualifications is an important part of the process so that both employers and the public know that staff are appropriately qualified and are competent to perform their roles. We are proud that our National Pool Lifeguard Qualification (NPLQ) – the most awarded lifeguard qualification in the UK and Ireland - meets the CIMSPA professional standard for lifeguarding.
A number of our other qualifications including our National Pool Supervisor Qualification (NPSQ) – a natural progression qualification for lifeguards – and our suite of First Aid qualifications provide CIMSPA Endorsed CPDs, which means that training has been quality assured by CIMSPA and is delivered by a CIMSPA education partner.
Why is CIMSPA-endorsement important?
There are many reasons why we work with CIMSPA to quality-assure and endorse our qualifications. The most important of which is that this is the best way of supporting the sector in all aspects of water safety training. Why? Because by meeting the exacting criteria set out by CIMSPA, anyone with a RLSS UK qualification has reached the gold standard of water safety education, whether they have qualified as a lifeguard or as a pool supervisor. This makes it easier for people to find work in the sector and further their careers.
CIMSPA endorsement also gives employers confidence in the quality and abilities of their staff, including those entering the industry. CIMSPA works with employers to determine the knowledge, skills, and behaviour (known as professional standards) required to perform roles in the sector, including lifeguarding. Employers, therefore, can be assured that anyone with a CIMSPA-endorsed RLSS UK qualification has mastered these skills and is work-ready and therefore more employable.
Finally, CIMSPA endorsement gives peace of mind to the public. They can be confident they are working with qualified professionals who have the skills needed to keep them safe.
Tara Dillon, CEO at CIMSPA said: "We value our partnership with the RLSS UK, which continues to develop robust qualifications of the highest standard for our sector. Awarding organisations like RLSS UK underpin everything we do, helping to build a highly skilled and professional workforce that delivers safe and enjoyable exercise experiences to the public."
Jo Talbot, Commercial Director at RLSS UK added: "Having a standard for lifeguarding qualifications helps to ensure the industry have highly trained, professional lifeguards supervising swimming pools.
We strive to ensure our qualifications are the best available, and ensuring they meet the CIMPSA standard is just one way we can do this.
We are extremely proud to have the CIMPSA endorsement, and our certificates wear the badge with pride."