Range of slimline stylish wall mounted dehumidifiers from Meaco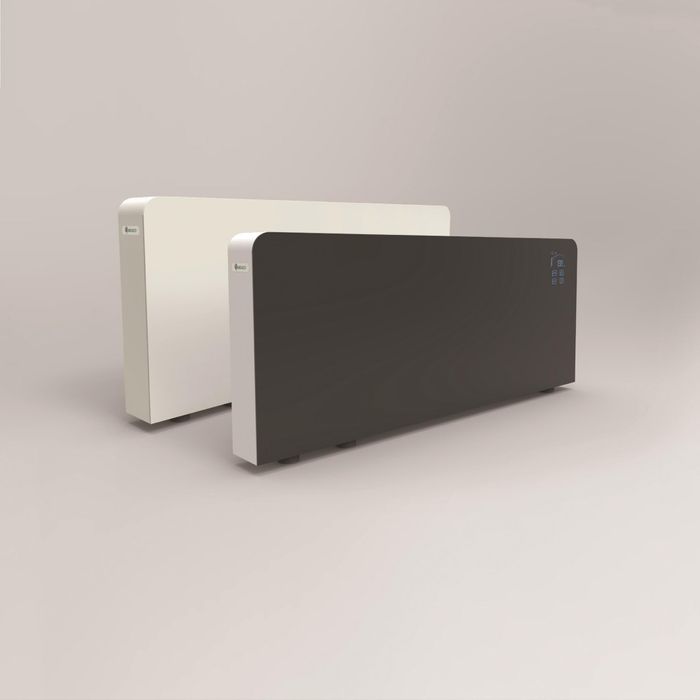 Range of slimline stylish wall mounted dehumidifiers from Meaco
MeacoWall is a range of commercial low energy dehumidifiers from award-winning Meaco (UK) Ltd offering an advanced solution for humidity control within gyms and swimming pools.
MeacoWall's stylish design incorporates a unique glass front in either white or black, and at just 202mm deep takes up very little room. Designed to be wall mounted, it is ideal for use in locations where space is an issue
MeacoWall comes in three sizes, 53L, 72L, and 103L, with a DC fan motor that helps reduce running costs and keeps noise levels very low: just 44dB for the 53 litre model and one decibel extra for the 72 litre model, a figure that many domestic dehumidifiers would struggle to match. All energy used in the drying process is sent back to the space thus delivering dry, warm air .
Installation is flexible with the option of continuous drainage from either the right or left hand side of the dehumidifier. An automatic hot gas defrost system allows use in spaces were heating is limited with continuous performance right down to 10°C, something that most wall mounted dehumidifiers cannot do as they are often designed with just the warmer swimming pool sector in mind. For swimming pool applications, the refrigeration coils are specially coated to ensure a long service life.
Another consideration for use within a changing room area, or gym, is the MeacoFan. Particularly useful in hot weather, and great for cooling down after a work out, there is now a family of cooling fans in three sizes the MeacoFan 1056, 650 and 360, to suit all room sizes. Also incorporating DC technology, they are low on energy consumption and noise levels making them perfect for when a near silent, low energy cooling fan would be useful.