Rob Carlin, Managing Director at Superior Wellness, has been recognised as an inspiring and influential entrepreneur by organisers of the Great British Business Awards 2022.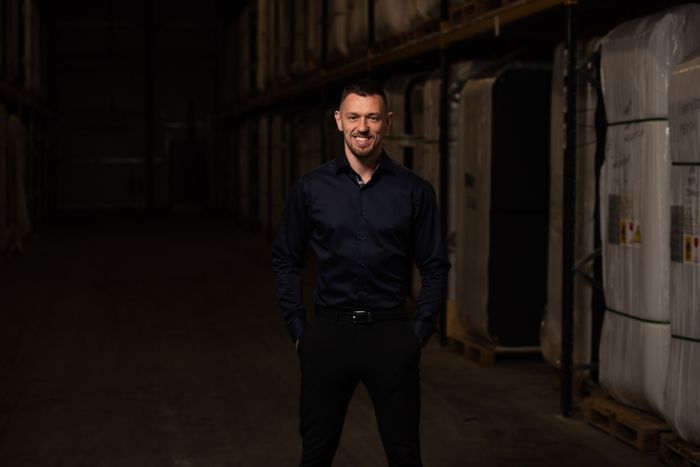 Director of East Midlands hot tub company shortlisted for prestigious entrepreneur award
Superior Wellness leads the market as the world's fastest growing hot tub manufacturer, creating premium, high quality products focused on improving your health and well-being.

Managing Director of the award-winning, Chesterfield-based hot tub company, Rob Carlin (34), has recently been shortlisted for a prestigious entrepreneur award at the 2022 Great British Business & Community awards.

This recognition comes at a time where Superior Wellness is experiencing a monumental level of growth. The company has recently doubled in headcount, relocated headquarters and opened an impressive 10,000 sq. ft training facility and hot tub showroom in Chesterfield.

The Superior Wellness journey began in 2011. At the age of 23, Rob decided he wanted to import and sell hot tubs. Having zero knowledge of the hot tub industry he researched the products and discovered a gap in the market for entry level products to be retailed online.

Fast forward 10 years and Superior Wellness are now the fastest-growing hot tub and swim spa distributor in the world, with a strong presence in the UK, Europe and now America too.

The organisers of this year's Great British Business & Community awards ceremony received over 1600 nominations and 92 entries in the Male Entrepreneur of the Year category alone.

Rob Carlin, Managing Director, said: "I am incredibly grateful that the team nominated me for this prestigious award. To have been shortlisted alongside many other influential and inspiring leaders is something I feel very humbled by.

"I am very proud of everything we have achieved at Superior Wellness. Not only am I lucky to have such a supportive team, but also an incredibly supportive partner network too. This recognition is an accolade to all those who have supported and continue to support the Superior Wellness journey.

"I look forward to seeing the results on the 7 April and would like to extend my congratulations and well wishes to all the other deserving shortlisted nominees."
Award winners for the categories will be announced on 7 April 2022. It is expected that over 350 business people will attend the awards ceremony at the Hilton Hotel, Reading.