Spa Parts Vortex Celebrates 15 Years of Excellence, Innovation, and Customer Satisfaction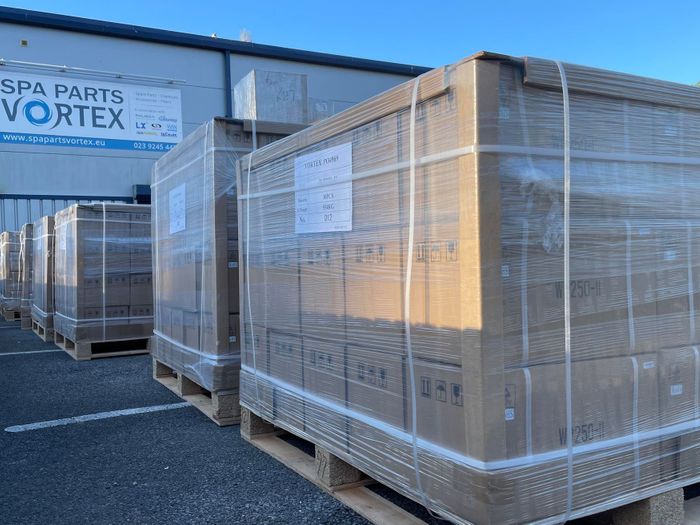 October, 2023 — Spa Parts Vortex, an established name in the spa and hot tub industry, is thrilled to announce the celebration of its 15-year anniversary. Since its inception in October 2008, Spa Parts Vortex has been committed to excellence, innovation, and customer satisfaction, and this milestone commemorates a journey of growth and success.
Originating within the spare bedroom of a Hampshire home, Spa Parts Vortex has emerged as a leading wholesale distributor of spa and hot tub spares and parts across the UK and Europe. The company's journey has been defined by a relentless pursuit of innovation and a resolute dedication to meeting customer needs, with an unwavering focus on finding solutions that address industry challenges and elevate industry standards.
Darren Waters, managing director, says:
"15 years, wow!
From when I first created my little e-commerce store to sell a few spares to the end user, I didn't for one minute envision the journey that lay ahead. Spa Parts Vortex was a natural evolution created from my passion to have quicker availability to spare parts. Driven initially by my own demand, trade sales naturally evolved a year later.
There have been challenges along the way but for the best part the journey, it has been exciting, all the while making good friends and establishing a great network of like-minded professionals. On the cusp of moving to a new bigger warehouse, it seems a fitting time to reflect on the journey so far.
If the next 15 years are as good as the last, then there can be nothing other than great times ahead. Thank you to everyone for contributing to our success. Here's to 15!"
Timeline of Key Achievements:
2008: Vortex Distribution Ltd was officially formed under the name of Spafix Direct, and was initially set up as a bolt-on eCommerce store serving retail customers.
2009: Vortex Distribution Ltd started to take trade orders in addition to retail orders.
2010: With a growing number of European customers, 2010 saw the launch of multilingual websites and Vortex Distribution Ltd's first trade exhibitions at Spatex in the UK and Lyon for Europe.
2013: Vortex Distribution Ltd expanded into the Benelux region and partnered with a well-known trade accessories supplier. To date, Vortex works with established distributors in over nine countries and serves many others directly.
2014: 2014 saw Vortex Distribution Ltd made the strategic decision to focus exclusively on trade and proudly unveiled its new identity as Spa Parts Vortex.
2016: A new look website was launched, and an office and warehouse in France were created for faster European distribution.
2018: Our 10-year anniversary saw us gift a different piece of merchandise each month along with discounts on popular items each month. We exhibited at Lyon for the 4th time in our biggest event yet. Later that year we travelled to China for initial research into our Earth Spas project.
2020: Just months before the pandemic, Earth Spas was officially launched in the UK. Despite the challenges of COVID, Earth Spas had instant success with more than 1,000 units sold per year in the first two years of trading.
2022: Earth Spas becomes established in France and Belgium with distributors appointed in each. Research and development began for a new line of Heat Pumps designed to work with Hot Tubs.
Today: The VIAN heat pump range is fully launched after being one of the highlights at Spatex, the Earth Spas website is now available in dual languages and a fresh look Spa Parts Vortex website is under construction. Plans to move to bigger premises in the UK have been announced, and the sales within the French outlet continue to grow, now outperforming the UK branch in sales revenue, 2:1.
In celebration of this significant milestone, Spa Parts Vortex has planned a series of commemorative events and special promotions as a way to give back to the customers, partners, employees and suppliers who have supported its growth. The anniversary celebrations will also provide an opportunity to reflect on the company's journey, as well as continue to look to the future for the company.