SPATEX 2020 marks a significant milestone for Darlly Europe Ltd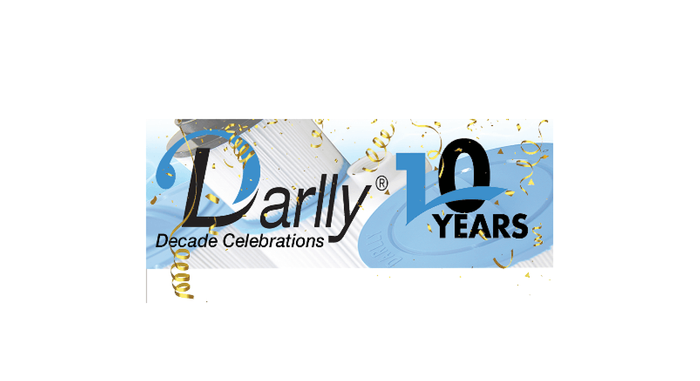 SPATEX 2020 marks a significant milestone for Darlly Europe Ltd, as the world's largest manufacturer of OEM and after-market hot tub filters celebrates the tenth anniversary of the foundation of their Telford-based European distribution operation. The company, formed by industry stalwarts Gil Gingell and Philip Moseley, kicks off its Decade Of Darlly celebrations on stand H17 at the Ricoh Arena, and the trade is warmly welcomed to come along to join in those festivities.
As well as the launch of a great new line of complementary products (details to be revealed on the stand at the show!) will be further additions to their revolutionary SaniStreamÒ Direct Line Filtration system, the combined hot tub inline filter and chemical erosion feeder which has taken the market by storm; as well as some exclusive show offers. Oh, and we've also heard there may be cake!
The last ten years have seen the meteoric rise of the company, going from a standing start to being the UK and Europe's largest supplier of filters and associated water treatment products, offering the best quality, backed by the best service, and at the best prices. So come along to stand H17 to learn more about how Darlly Europe can help you boost your profits, and raise a glass to the next 10 years!
www.darllyfilters.co.uk
01952 580500