Strategic partnership between Poolstar and 1 Stop Spas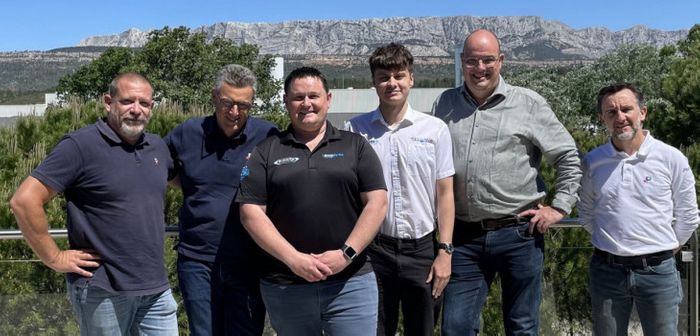 Poolstar has just signed a strategic partnership for the distribution of its solutions for swimming pools and spas, with a major player in the spa industry in the United Kingdom.
Expand the distribution of Poolstar pool and spa solutions in the UK market
The collaboration between the 2 companies was initiated during a meeting at Piscine Global Europe 2022, and has since flourished into a promising venture.
Led by Chris Brady (in the centre of the photo) 1 Stop Spas benefits from several years of experience, a solid reputation and a strong customer base in the British market, forming so many assets for its new French partner.