Superior move for Graham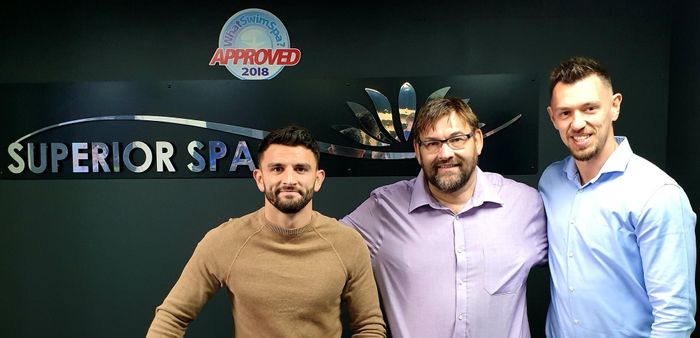 With major expansion in full flow, Superior Spas are pleased to welcome an industry hot tub veteran to their team to help spearhead the launch of a new American brand into the U.K. market.
With over 20 year's experience, Graham Message brings extensive knowledge of the hot tub industry to Superior Spas and has a proven track record of dealer support over the years. Graham says 'It's a fantastic opportunity to join Rob and his team at Superior Spas in the midst of their expansion process and be a part of something special'.
Graham continues, 'I have been very fortunate to have worked alongside a few leading hot tub manufacturers over the years where I've gained a variety of experiences and knowledge that I can hopefully pass on in my new role with Superior Spas'.
Graham joins Superior following a successful and enjoyable 7-years with Aqua Warehouse Group. 'I like to thank Richard Hart for having the trust in me over the years and allowing me to help build his business to where it stands today. I am especially proud of the work I achieved there and I truly wish him and his team continued success for the future'.
So why the move to Superior Spas, Graham explains 'I've watched with interest the growth of Superior over the last few years and listened to many of their existing dealers praise the work they do. I personally feel it was the right time to take on a new challenge and I'm really excited to be joining Superior'.
With their new state of the art head quarters being built in Brimington, Chesterfield, 2019 has seen massive expansion for Superior Spas and the introduction of a well known American brand to their portfolio further cements them as the U.K.'s leading hot tub distributor.
For more information on becoming a Superior Spas stockists contact Gareth Ward or Graham Message on 01246 559 071