Superior Wellness is delighted to announce its new partnership SpaBerry.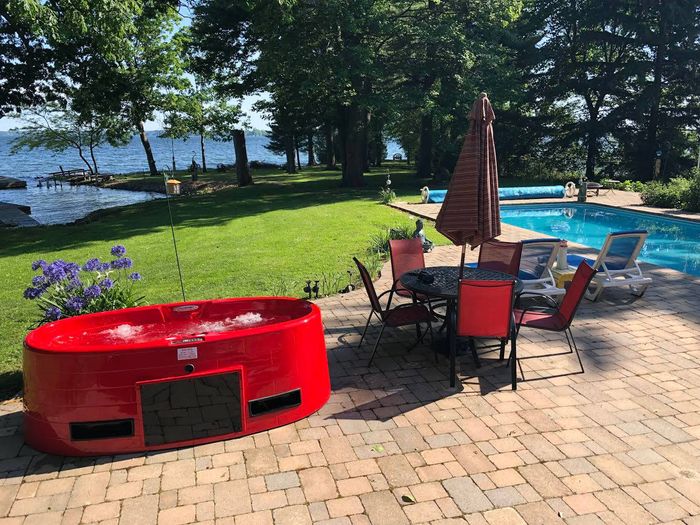 Chesterfield based Superior Wellness are now official partners with Canadian based SpaBerry Hot Tubs owned by VisionWerx Inc. to bring their SpaBerry brand to the world.
Starting in 2022 with expansion into the UK and Europe providing direct delivery of SpaBerry hot tubs to customers' homes through SpaBerry's unique online marketing platform.
SpaBerry is proud to announce that they have just opened their North American Distribution Centre located in Calgary, Alberta Canada. The new partnership makes this new Distribution Centre a reality with Superior Wellness' ability to mass manufacture and ship tens of thousands of SpaBerrys globally every year. Superior Wellness will be manufacturing and distributing SpaBerry hot tubs across the UK and Europe.
SpaBerry partners Jeff and Bruce Knight are proud to announce that they have partnered with the Superior Wellness team. Jeff Knight, President at SpaBerry said: "In the 30 plus years I have spent in the industry I have never met or worked with a better group than Superior Wellness. Their company culture and dedication to the end user customer, their ability to build in mass quantity while keeping quality at the forefront, has made them a perfect fit for SpaBerry."
Customers throughout the world have gone to online purchasing at unprecedented rates with 16.1% of global retail purchases happening on line. Experts say that by the end of 2024 that 24% of all retail purchasing globally will happen on line or a quarter of all retail purchases.
SpaBerry's unique approach to online marketing through video/chat/text/email communications' algorithms and the power of the Superior Wellness team at mass manufacturing capabilities, along with their organisational strengths of distribution and service makes the partnership a perfect fit. SpaBerry's new Global Sales & Marketing Centre, a state-of-the-art Global Multilingual Internet Sales Centre, designed to operate 24 hours a day and 365 days a year is opening February 2022.
Rob Carlin, Managing Director, Superior Wellness said: "We are delighted to announce this global partnership with SpaBerry. The hot tubs are already in production and we are excited about the first customers receiving them."
Gareth Ward, Sales Director said: "SpaBerry is a great product and we know that customers in the UK and Europe will love it. The partnership is a perfect fit as we are both focused on ensuring quality is at the forefront particularly when we are producing large quantities."
Jeff Knight at SpaBerry said: "We believe in the culture and the drive that has been established at Superior Wellness and are extremely proud that our global expansion efforts have the support of their team."
SpaBerry believe in leading the retail evolution, not following it and this new partnership demonstrates just that.