SUPERIOR WELLNESS - Supporting Fibromyalgia Awareness Week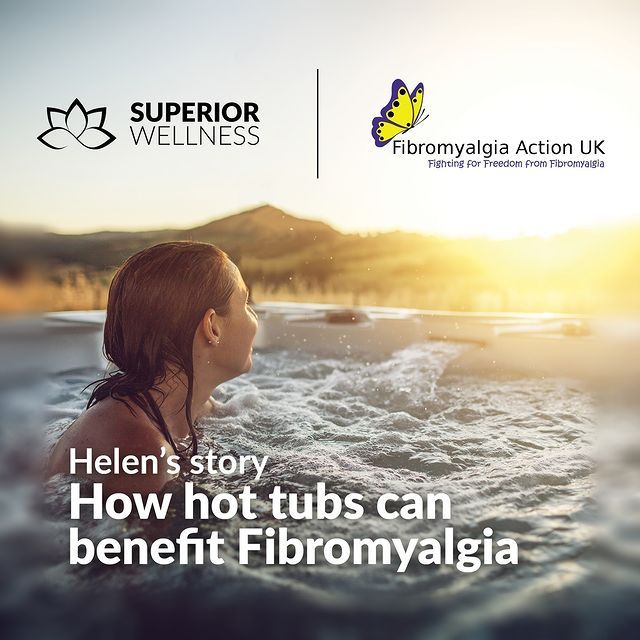 Europe's largest hot tub distributor is supporting the national Fibromyalgia Awareness week taking place 5-12 September.
As official partners of Fibromyalgia Action UK, Superior Wellness will be raising awareness and much needed funds during the national week.
Fibromyalgia is a long-term condition that causes persistent pain all over the body. As well as widespread pain, other symptoms will include but are not limited to fatigue and non-refreshing sleep, and brain or fibro fog.
Although there is currently no cure for fibromyalgia, there are treatments to help relieve some of the symptoms and make the condition easier to live with. Hydrotherapy and relaxing in warm water are a great way for those suffering with the condition to find some potential respite. Routine soaks can also help relieve stress which is another that can make symptoms more intense.
The team at Superior Wellness will be holding a cake sale to raise funds and promoting the charity all week to mark the occasion. A charity team has also been set up and they are arranging a series of events throughout the year to raise further funds.
Sarah Elphick, Head of Marketing said: "We are delighted to be working closely with Fibromyalgia Action UK and supporting the national awareness week. We have a number of customers who have fibromyalgia and have told us a nice soak in a hot tub has helped them. The warm water and the hydrotherapy from the jets can make a difference.
"We hope to raise awareness of the condition through the partnership, particularly amongst young people, as many may not even know what it is."
Last month, a team of 39 from Superior Wellness took part in Tough Mudder and raised £2,905 for the charity.
Please keep an eye on the Superior Wellness website and social media channels for the latest news and updates on the partnership and the money raised.