Tap away to an improved Delta control panel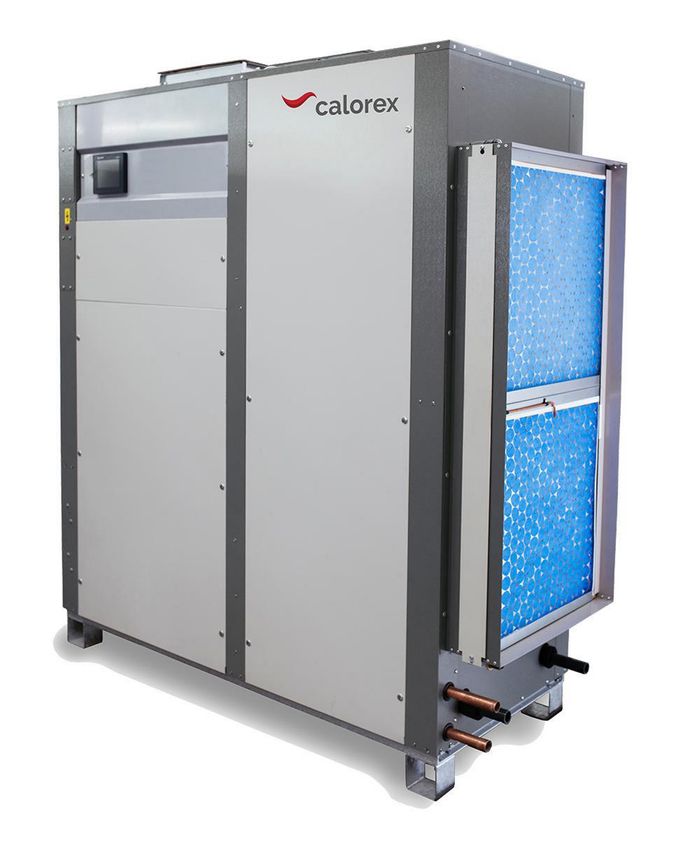 Featuring a streamlined user interface, the control system on the popular Calorex Delta has undergone some major improvements, making this swimming pool environmental control unit even more user friendly.
Calorex Delta's provide the ultimate environmental control system with a comprehensive range to suit pools of every size. These systems are specifically designed to economically provide the environmental comfort and moisture related structural protection necessary for a pool.
The popularity of the Delta continues to grow, with the touchscreen control panel giving Calorex customers a more flexible approach to system management that allows various functions of the unit to be controlled more closely, and many standard features that were previously optional extras.
But now Calorex have made some further enhancements to its controls, which gives customers some further upgrades such as sleeker graphics, BACnet connectivity for BMS and an additional sensor for improved LPHW frost protection in cold climates.
As standard, the Calorex Delta has screen mirroring capabilities to Android and iOS mobile devices using a third-party app, and to a web browser with ActiveX, while Modbus and BACnet connectivity offer extensive options for BMS interfacing.
In addition to the redesigned user interface, one of the major improvements with these upgrades is the additional sensor to improve frost protection. The extra sensor measures LPHW temperature leaving the Delta, and combined with the fresh air temperature sensor, provides accurate frost protection in cold conditions.
'We believe that these upgrades are an important addition to customer experience and demonstrates Calorex's continued commitment to remain the flag bearing manufacturer of purpose designed swimming pool environmental control systems,' said Lee Austin, Head of UK Operations and Group Engineering at Calorex.
The upgraded control system is now available with all new Delta machines. For further information on the Delta machines, visit the 'Product' section of the Calorex website at calorex.com