POOLSTAR - The essential for contemporary pools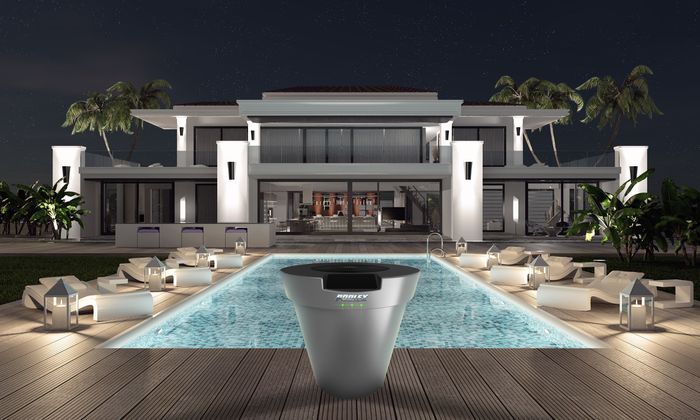 Platinium Mini - POOLEX
The Platinium Mini follows with the codes of the Poolex flagship, the Platinium! As a quiet heat pump, it stands out for its original design in a "flower pot" look alike, enabling it to match with the most modern swimming pools.
Available in 2 powers of 5 and 7 kW, for swimming pools with a maximum volume of 50 m3, the Platinium Mini is equipped with all the features for which Poolex heat pumps are renowned:
Full Inverter technology with economical and silent operation
Wi-Fi control to make its use as easy as possible
LED indicators for information feedback in the blink of an eye
Thanks to Full Inverter technology, the heat pump operates at variable speed to maintain the setpoint temperature, reducing energy consumption relative to the demand and avoiding consumption peaks. The result is a reduction of up to 30% in electricity consumption.
To find out more, visit www.poolex.fr