The success of Norsup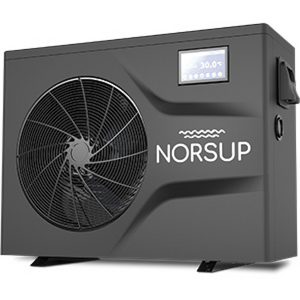 The success of Norsup
At Spatex 2019 Bosta UK proudly launched the full range of Norsup pool products and since then it has been a great success. The simple goal – to introduce an exciting new product range for pool plant rooms exclusive to installers. All the products needed to be of superior quality and maintain an unrivalled level of service by extending warranty periods beyond standard timeframes.
At Spatex 2019 we had a fantastic number of visitors to our stand and were able to showcase the range perfectly. Customers could see the products up close and we gained excellent feedback. The show helped us gain many attendee to our first Norsup Day, at Donington Park racing circuit, which was also a very successful event. We had live demonstrations of our product range, ably assisted by one of our heat pump engineers, Andy from S & A refrigeration, along with our Service Manager Joachim from Holland. Customers were able to learn about the strategy we had planned for the range and also have fun driving race cars around the Donington circuit.
Paul Alberici at Bay Leisure expressed, "I just want to say how much we enjoyed yesterday, I would like to thank you for your great hospitality on the day. It's probably the best show case we have ever attended."
The biggest success by far has been the Norsup Inverter heat pumps. Customers have been very impressed with the performance, features and 4 year parts and labour warranty. This range offers inverter heat pumps up to 35kw in single phase. We have also experienced great sales of our Cyclone pool cleaners, Supernova UV systems & Evo+ pumps.
Thanks to feedback from customers we are continually looking to add to, and improve, the products within our range and will be launching more products throughout the year, including Polypropylene pools, our highest ever quality "Supra" sand filter and control systems.