AQUAVIA SPA - Touch Hot Tub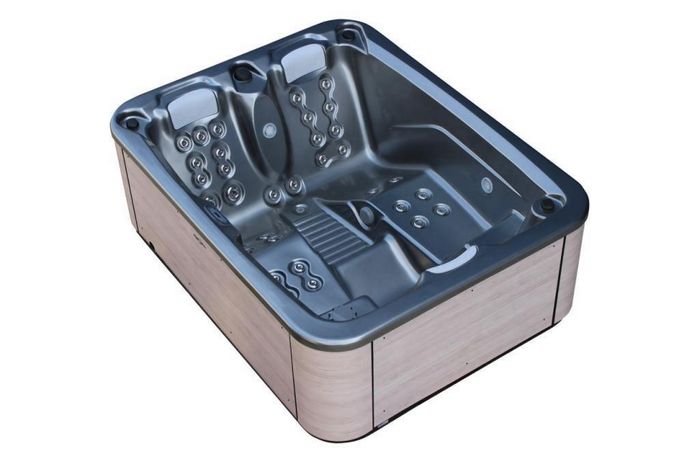 All Aqualife features
The most notable features of this new model are on the inside: two comfortable loungers let you enjoy the hot tub with your partner; a complete hydromassage circuit in each position provides a massage from your neck down to your feet; LEDs light up the inside of the hot tub and are ideal for the chromatherapy sessions that you so crave' This model is ideal for those looking for a complete, compact and attractive hot tub.
Your relaxation space
The Touch hot tub is the ideal model for those looking for a compact hot tub that provides easy access.
It is an ideal hot tub to enjoy with your partner: it has 3 places, with two loungers and a seat. The distribution of the massage points is designed to provide the best hydromassage. The hot tub provides a massage for each area of your back, legs and feet. Thanks to the hydromassage features, you can enjoy a complete hydromassage circuit without leaving the house.
Ideal size
The dimensions of the hot tub are one of the competitive advantages of this complete model. Its reduced height facilitates access in and out of the hot tub. With the utmost ease, the user can enter the hot tub and enjoy the warm water and hydrotherapy massages.
Aquavia Spa design and ergonomics
The Touch hot tub has deep loungers that are very ergonomic, thereby providing full relaxation for your whole body. Let your body relax on the lounger and activate the hydromassage jets to receive a stream of pleasure on your back, legs and feet.
The design does not go unnoticed: the Aquavia Spa cabinet design, available in a range of colours; the shell with its soft lines; the distribution of the jets, located strategically. An array of features that make this product an elegant unit with a style of its own.