Waxman Ceramics Combines Style and Simplicity with Neutra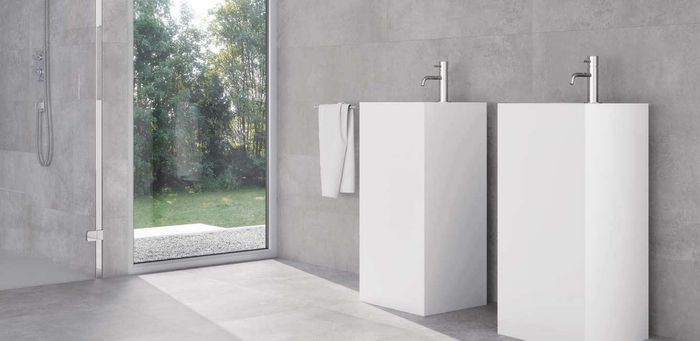 Based in Elland, West Yorkshire, Waxman's dedicated 'Pool & Spa' collection offers an extensive portfolio of mosaics and tiles designed specifically for swimming pools. 'These also include; anti-slip pool surrounds and large format tiles suitable for both indoor and outdoor pools.
As one of Waxman's most popular large format ranges, Neutra proves simplicity is key with five perfectly complementary shades and textures inspired by nature.
Utilising a combination of earthy tones combined with a neutral colour palette, Neutra is able to transform any space - creating clean contemporary looks with ease.
From anti-slip pool surrounds to decorative wall pieces, Neutra offers a technical specification suited to almost any environment eliminating the need to compromise between style and quality.
With Neutra, possibilities are endless - combining a subtle stone effect with the hardwearing properties found in porcelain tiles, it is perfectly suited to indoor and outdoor environments in both a residential or commercial setting.
As well as offering large format tiles in Natural, Anti-Slip or Lapatto finishes, the complete Neutra range also includes 30x90cm wall tiles with relief decors, and skirtings, step treads with lip and step edges making it suited to every part of your project.
Neutra anti-slip is suitable for both internal and external floors and passes all the tests for slip resistance, achieving DIN 51130 R11, Grade C in the DIN 51097 and PTV +40.
For projects that require the symmetry of square tiles, Neutra is available in 60x60cm and 75x75cm squares or 30x60cm and 60x120cm rectangles for a more traditional look.
To request your free Pool & Spa brochure call us on 01422 371811 or email info@waxmanceramics.co.uk
www.waxmanceramics.co.uk

'