Waxman Ceramics Return to Spatex with Anti-Slip range Portman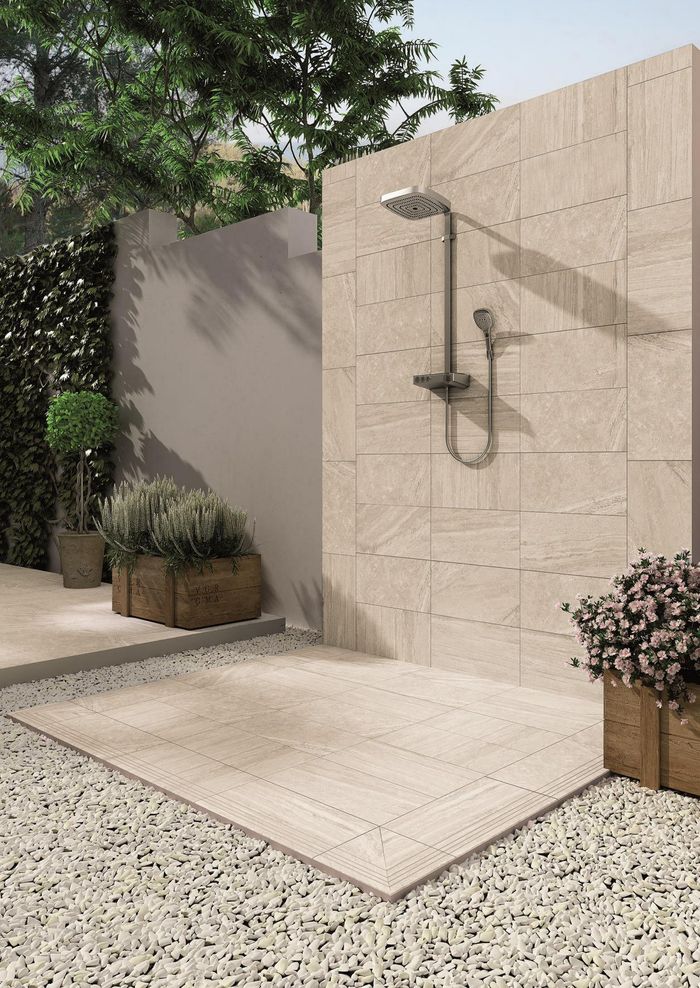 ELLAND, UK:'Waxman Ceramics, the UK's largest supplier of mosaics and one of the leading distributors of large format tiles, is pleased to return to the annual Spatex show (Stand D52), held at Ricoh arena on 30th January ' Thursday 1st February 2018.
Also returning to the show is one of Waxman's most popular ranges Portman. The range of 32x62.5cm anti-slip tiles'recreate'the look of sedimentary rock upon a glazed porcelain surface to ensure durability whilst still upholding authenticity in its design. Using digital printing technology to create the realistic effect of natural stone, Portman offers various organic tones of Almond,'Anthracita'and'Arena while maintaining unique characteristics.
Each'colour'variation in the Portman range complements one another, which increases application potential for pool designers and finishers by offering abundant possibilities in terms of both design and implementation.
Furthermore, the range includes step treads in each'colour'option to optimise poolside areas with continuous tiling that upholds anti-slip requirements throughout. R11 rated with a slip resistance of grade C in the DIN 51097 and + 36 on the pendulum, Portman is both a safe and stylish solution for poolside areas and beyond.
Waxman Ceramics urges visitors to make their way to Stand D52 at Ricoh arena from 30th January ' Thursday 1st February 2018 and join them for a friendly chat and complimentary refreshments