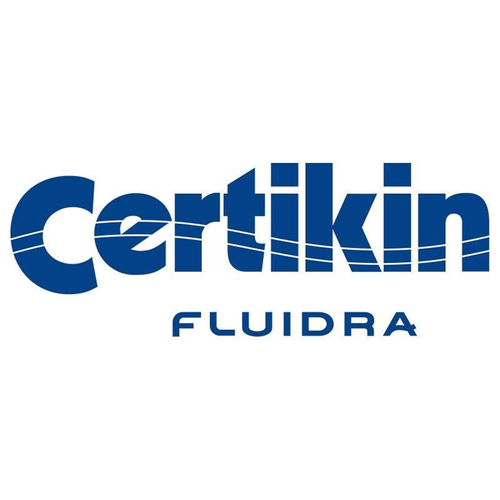 CERTIKIN
Stand: C16 & D14 & D30
| Chemical Equipment & Dosing
| Chemicals
| Counter Current Swimming Equipment
| Covers - Automatic
| Covers - Manual
| Filters
| Lighting / Underwater & Sound
| Pool Cleaners - Automatic
| Pool Heaters - Electric
| Pool Heaters - Gas
| Pool Heaters - Heat Exchangers
| Pumps
| Sauna
| Spas - Portable
| Steam Room
| Steps / Walk in Units
| Water Testing
| Water Treatment - Salt Chlorinators
| Water Treatment - UV
| Wellness
Certikin is the leading supplier of wet leisure and water treatment equipment in the UK.We are a major innovator and manufacturer in our own right, but also take pride in the strategic relationships we build with other key global suppliers in order to enhance our portfolio.
We hold stock of over 8,000 different product lines to equip both domestic and commercial installations, with products as diverse as spas, water park slides, dosing equipment and mono-pools, as well as all the core essentials and spare parts, contributing to the widest range available in our industry.
The Certikin brand has become synonymous with premium quality, and we are the market leader and UK's foremost technical specialists for a wide range of products such as pool covers, heating and ventilation equipment and pool cleaners.
Established in 1963, Certikin currently operates at two locations, with a combined total of four acres of office, warehouse and factory space, including specialist elements for storing pipe and fittings, testing and servicing pool cleaners and CNC machining of HDPE products at our new state-of-the-art headquarters and main distribution hub in Witney. Certikin North, our state-of-the-art computer-controlled manufacturing plant in Leeds, produces tailor-made pool liners and covers.
Address
Unit 4
Tungsten Park
Colletts Way
Witney
Oxfordshire
OX29 0AX
United Kingdom
News
The system that ticks every box Unibeo stands out, far and away, as the most versatile in the panel pool marketplace. A reinforced, concrete-filled, prefabricated panel liner system, for constructing ...