22 Jun 2023
CBS Arena bolsters business development team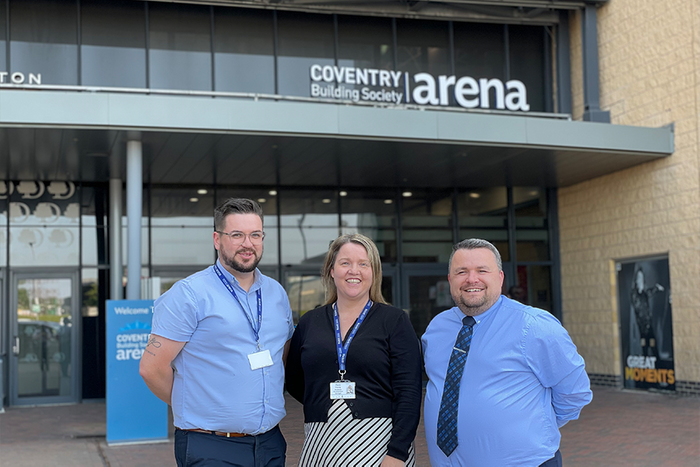 Coventry Building Society (CBS) Arena has made a trio of appointments to its business development team to help drive growth at the venue.
Lee Griffiths, Paula Young and Josh Brown have joined the venue as business development managers after the venue enjoyed a strong first half of 2023.
The new hires will be tasked with expanding the venue's business on a national scale and forming relationships with agencies across the conference, exhibition and meeting sectors.
Read the article in full here.