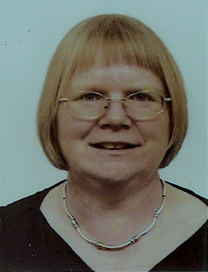 Janice Calvert
Janice Calvert MSc,CChem,FRSC,FRSPH,MCIWEM
Independent Water Quality Consultant
BIOGRAPHY
Janice Calvert is a chartered chemist and Fellow of the Royal Society of Chemistry and of the Royal Society f Public Health. She is now an independent water quality consultant but for the past 25 years was Managing Director of Oakland Calvert Consultants/Latis Scientific, an independent scientific consultancy specialisng in the aquatic environment, with particular expertise in the investigation of water quality associated problems. She represents the Roya Society of Chemistry as a Technical Adviser of the Pool Water Treatment Advisory Group and is a past Chair ans Executive Director, co-ordinating the new Industrial Forum.
She has provided expert advice in the maintenance and operation of swimming and spa pool water treatment systems and associated infections, potable water quality, corrosion and treatment of closed systems and in particular Cryptosporidium in swimming pools in the UK and abroad being involved with outbreak investigationson behalf of local authorities.
She has been a co-author of technical publications for the Public Health Laboratory Service, Health Protection Agency, Health and Safety Executive, the Swimming Pool and Allied Trades Association and the Pool Water Treatment Advisory Group (PWTAG) on swimming and spa pool realated publications and sits on BSi technical committees.