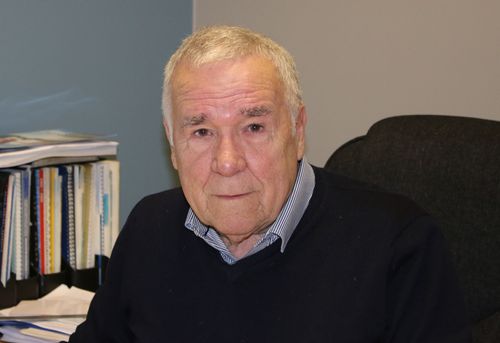 John Cheek - FISPE
Hydrospec Swimming Pool Engineers
John W Cheek FISPE Dip.MRSPH
Managing Director Hydrospec Ltd
I am an Engineer with over 50 years experience in the swimming pool and water treatment industry, specialising in filtration and water treatment for swimming pools, special water requirements for industry and medical needs.
Educated at Fanshaw Secondary Modern School for Boys, which excelled in the basics of engineering skills, I started work in 1960 as an apprentice with Victor Engineering (part of Green and Siley-Weir) ship builders and repairers until the company moved from its premises in 1963. I then continued my apprenticeship with Peter Lind Group, a large construction company who were at that time constructing two large reservoirs. During this time, due to a serious burn, I had to cease working with tools and was appointed temporarily with the Site Engineer, who was a disabled person, to assist with the day to day setting out of sites and generally assisting with running of the construction and mechanical installation of two No 26 million gallon underground reservoirs. I attended college during this time and gained O.N.C. in mechanical engineering and recommenced my apprenticeship once I was able to work normally again. The years with Lind were the best and most productive learning years and the experience of working with such a brilliant Site Engineer, who taught me so much in such a dedicated manner, will always be gratifying.
After serving my apprenticeship I moved away to the West Country and worked for The Wingate Group manufacturing large batching plants which included specialist filtration plant for the chemical industry, gaining promotion to research and development. I then moved back to East London in 1969 and worked on the development of a different type batching plant with Bryant and May until 1971.
Following this in 1971, I took up a position at Penguin Swimming Pools Ltd as a Service Engineer until 1977 when I decided to form my own company constructing and maintaining swimming pools. I formed Healplan Ltd as an engineering company, followed on by Design Swimming pools Ltd a few years later as a construction company. In 1984 both companies were amalgamated as Design Swimming Pools Ltd. This venture escalated on a nationwide scale until, through problems created by my then fellow directors of Design Swimming Pool Ltd, I was forced to resign as Chairman and Managing Director in December 1988 just at the company was reaching a million pound turnover and employing 28 staff.
HYDROSPEC Ltd was formed in February 1989, following my sell out to existing Directors of Design Swimming Pools Ltd and I worked in competition against my old company, which after 2½ years of trading without me, went into liquidation. I purchased Design Swimming Pool Ltd back from the receivers and employed several of their redundant staff and let Design Swimming Pools Ltd expend.
Since that time Hydrospec have gone from strength to strength. Now as leading specialists Hydrospec Ltd has much to offer and has been appointed many prestigious contracts in the commercial sector of the market place from initial design stage to completion. John Cheek - Curriculum Vitae January 2021 Page 2 I have a principle which was developed during my time as an apprentice and that is "you do it right, you do it once" and this saying has always been instigated throughout my career and within the company. Hydrospec are an award winning company that specialize in refurbishment of the public sector pools and Hydrotherapy pools for hospitals and special needs. We service and maintain over a 100 pools comprising of large public pools, Schools and hospitals though out UK.
Hydrospec Ltd are approved contractors for many major Main Contractors and Facility Management Contractors. We have obtained approved contractor status/accreditations from Construction Line, CHAS, SMAS Safe Contractor and SSIP.
Hydrospec Ltd are currently registered forum members of the Pool Water Treatment Advisory Group. PWTAG produced the Swimming Pool Water Treatment & Quality Standards, which is the industry's most important publication. As a forum member we attend regular meetings to discuss and provide valued information for development of the PWTAG Standards and Codes of Practice.
I am personally a member of the Royal Society of Public Heath and attend all their regular seminars that relate to health and safety issues in swimming pools and swimming pool water treatment, including WHO conferences.
I am a Diploma Fellow of the Institute of Swimming Pool Engineers (ISPE) and must just add that I am pleased and honoured to have been made a Director of ISPE and served as President of the Institute from April 2016 – April 2018. During my tenure as President I instigated the requirement for industry development and CPD training/seminars from our industry specialists/suppliers. I hope that with my vast experience, I will continue to help and be a benefit to the Institute and our specialist industry as a whole.