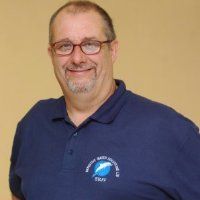 Robbie Phillips
STA Pool Plant Tutor and Pool Plant Consultant
Robbie Phillips has over 40 years' senior experience in municipal and private leisure pool management, working in both a contracting and a client capacity.
As a pool plant expert, Robbie works to improve standards in pool plant training and is passionate about creating safe hygienic pool and spa operations.
He also specialises in plant safe operating procedures for interactive play features, a growing area that he knows is high risk in terms of bacterial infection if not carefully designed and operated.