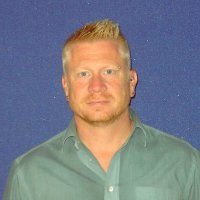 Will Dando - FISPE
Who is Will Dando?
Will is the Technical Manager of Plastica Limited who manufacture and supply a complete range of swimming pool goods. He has worked in various departments in different roles for over the past 30 years. This allows him to be involved with many different projects all over the factories and out in the field.
Working mostly on the manufacturing side of the business Will manages the product development and troubleshooting on all in-house products. Using his training in pool water chemistry, heating systems, computer aided design, information & communications technology and a bit of common sense he answers questions from staff and customers alike. He also takes on the design and problem solving for the larger bespoke motorised pool cover systems.
He has studied alongside his daytime job with the Open University and has a science degree that includes modules on Sustainable Energy and Conservation.
This knowledge is put to good use with his regular involvement on the SPATA Technical Committee, BSPF and for the ISPE.