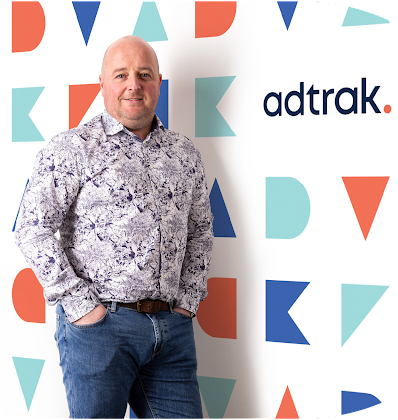 Xavier Hodgetts
Xavier Hodgetts, Account Director @ Adtrak
Having spent over 23 years working within the media industry, Xavier is an Account Director at Adtrak with a wealth of print and digital advertising experience. He is well versed in helping businesses succeed online and creates bespoke marketing solutions which maximise his clients' online potential.
Xavier has specialist experience within a wide variety of industries. He works with swimming pool builders in America, Canada and the UK, having helped countless companies grow their business online and coordinating company rebrands. Xavier has also been a guest speaker at numerous exhibitions and at Google HQ, providing digital marketing expertise and advising businesses how to be successful online.

Xavier takes the time to understand specific business needs and create a strategy for success.