02 Aug 2021
ARDEX products specified for Eastwood Leisure Centre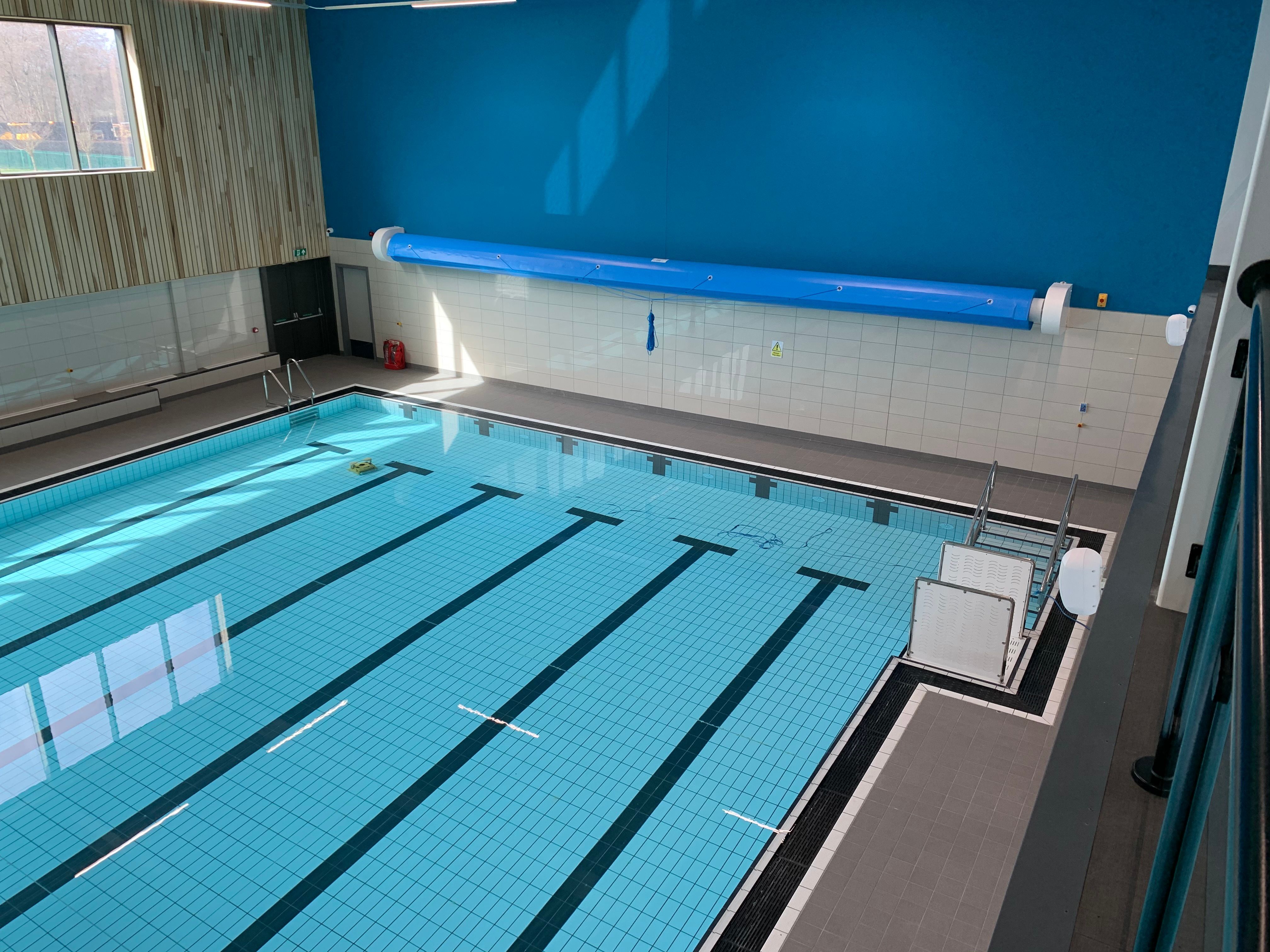 ARDEX products have played a key role in the development of the Eastwood Leisure Centre in Sheerwater, Woking.
The £25 million state-of-the art facility featured a 25-metre pool and teaching pool with moveable floor, 5-court sports hall, steam room, sauna studios and a gym.
Business Development Manager Adam Willmott worked hand-in-hand with the tiling contractor Evolution Ceramics and Pellikaan Construction to deliver a full project specification including screeds, waterproofing, renders, tile adhesives, grouts and sealants.
A number of ARDEX products were used on the project including ARDEX AM 100 one-coat render, ARDEX S7 Plus Waterproofing System, ARDEX A29 Rapid Hardening Sand Cement Screed, ARDEX A18 Priming Slurry, ARDEX A 38 rapid drying screed, ARDEX Microtec X77 fibre reinforced flexible tile adhesive, ARDEX X 325 PTB pourable thick bed tile adhesive, ARDEX-FLEX FL Grout and ARDEX EG8 Plus epoxy grout.
To reduce the risk of water travelling from the pool into the under croft and underground rooms, Pellikaan and ARDEX worked together to find a solution to eliminate the threat.
A fail-safe solution combining the use of the ARDEX S7 Plus tanking system and an epoxy mortar (ARDEX WA) as an added layer of protection was applied to the system to prevent water transferring to dry areas and causing significant problems in the future.
Adam Wilmott, ARDEX BDM, said: "Pellikaan came to us to find a solution to stop water travelling under the tile and screed via capillary action and entering undercrofts.
"After working with their design team, we came up with an easy solution to these problems using our ARDEX WA epoxy mortar and additional polythene foam backing cords to protect the channels from water ingress from the pool to external elements of the build.
"It is now a tried and trusted approach and used throughout Pellikaan designed-pools."
Completed in December 2020 but handed over to the council in Mid-February 2021, the new centre has yet to be officially used by members of the public, however Bishop David Brown School has shared use, giving its pupils access to brand new high-quality facilities to support their physical education.