BADU Green – Pool enjoyment with a clear conscience from Speck-Pumpen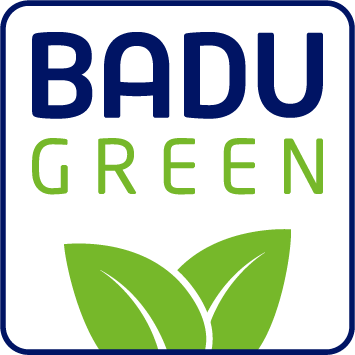 BADU Green – Pool enjoyment with a clear conscience
Especially in times of limited resources and rising energy costs, bathing fun with a clear conscience is more important than ever. With efficient and intelligent BADU Green products, you save energy, protect the environment and increase the energy efficiency of your pool. Whether variable speed pool pumps for the most diverse requirements or solar panels as pool heaters, which can be optimally designed for all pool sizes: With the smart energy savers from BADU Green, you only use as much energy as necessary and as little energy as possible. For maximum operating cost savings and a clean future.

Pool heating at zero cost – with BADU solar panels
Jump into your own warm pool with the first rays of sunshine and extend the swimming pool season into autumn. With BADU solar panels as pool heaters and the sun as a natural heat source, this is cost-effective, ecological and highly efficient. Because the sun provides the energy needed to heat the pool water at zero cost. Bathing fun with a clear conscience does not have to be an expensive luxury.

Variable speed pumps – efficient and powerful
Enjoy the sun. Swim. Relax in the warm water. All of this with a clear conscience because you are saving energy and thus protecting the environment. BADU makes it possible with variable speed pool pumps – highly efficient and extremely quiet. Circulation pumps are the heart of every pool. The efficiency of the pump is a decisive factor in the cost-effectiveness of your swimming pool system. Whether filtering, heating, partial load operation or backwashing: the BADU Green variable speed pool pumps can be set to different operating modes thanks to the highly efficient permanent magnet motor. Compared to conventional swimming pool pumps, you can reduce your annual energy requirements with a variable speed pool pump from BADU Green. Around 10 % of the required energy is saved through the use of highly efficient permanent magnet motors. Further savings of up to 30 % result from regulating the pump to the required operating points (filtering, heating, night operation, backwashing).

You will find further information regarding our BADU Green products here: badu.de/en/badu-green