21 Jul 2022
Calorex Inverter Heat Pump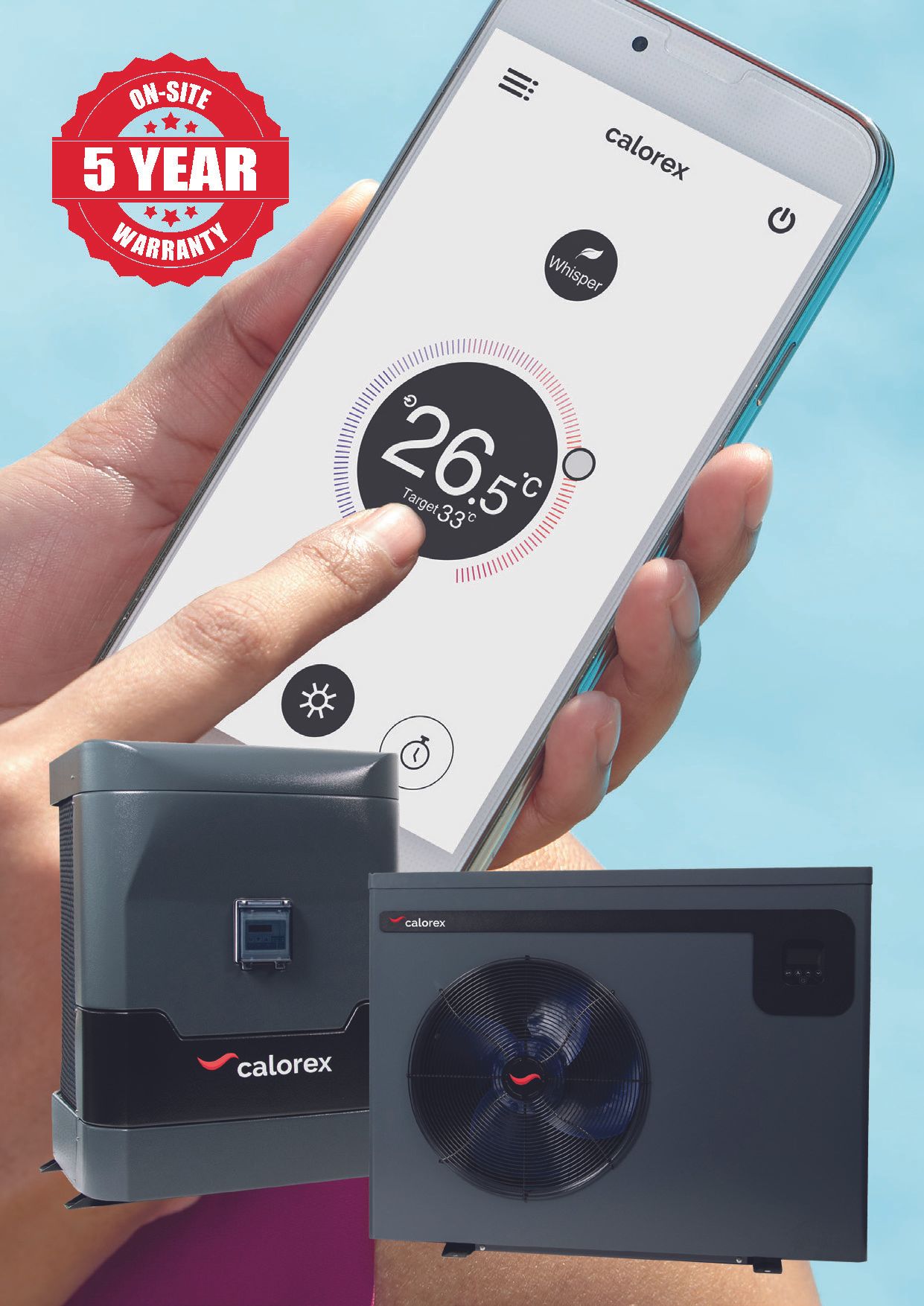 With energy bills at the forefront of everyone's mind, Certikin's Calorex I-PAC and V-PAC inverter heat pump range is designed in the UK for maximum efficiency in the UK climate.
The pumps are eco-friendly, carry an impressive 5 year on site parts and labour warranty and are available exclusively in the UK from Certikin.
These stylish-looking, compact heat pumps (the small footprint making them compliant with permitted development rights) are available in side or top outlet versions. The side outlet also has the added benefit of Wi-Fi capability for remote control.
Inverter heat pump technology allows for efficient control of the pool temperature with the I-PAC/V-PAC only using the energy required. High efficiency with modulating step-less inverter compressor gives an average COP of 10.3 (I-PAC+), 9.7 (I-PAC) and 10.7 (V-PAC), which is twice as efficient as the traditional on/off models.
Complying with the European F-Gas regulations, the heat pumps use the low Global Warming Potential (GWP) refrigerant R32. It requires less refrigerant volume per kW and is easier to recycle.