02 Aug 2021
GOLDEN COAST - Party in style with EVA Optic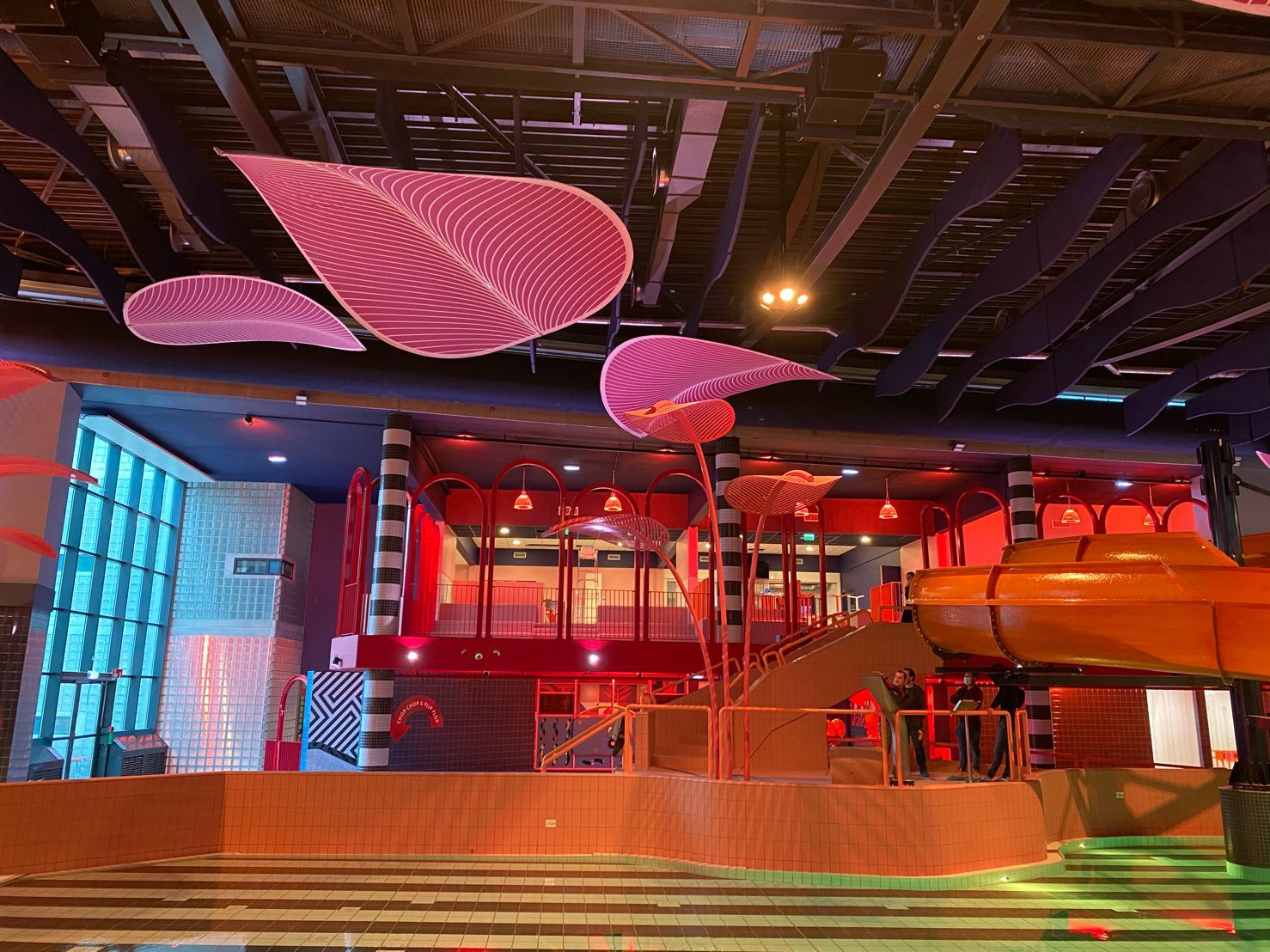 EVA Optic LED lights are giving swimming pools the wow factor thanks to spectacular colour ranges and music compatibility.
In the Netherlands, Dutch manufacturer EVA Optic recently supplied over 200 lights to achieve a show-stopping effect in the Aquafun water park at the Den Bosch Sportiom complex.
Within the facility's fun pool area, dozens of EVA Optic A6 RGBW and A12 RGBW underwater lights were installed below the surface, while EVA Optic Hydra spotlights and Pendant lights were mounted to illuminate multiple areas.
An easy-to-use DMX control panel allows the lighting to be pre-programmed and at the touch of a button all the lights – above and below the surface – change in time to music.
"The attractions, the audio, the video images on the screen and the RGBW surface and underwater lighting all come together beautifully," said Project leader Leo Lorijn from contractor Betuwtech. "The RGBW lighting from EVA Optic is clear and promotes visibility, so supervisors can enjoy the bright colours while maintaining proper supervision over the pool and its surroundings."
In the UK, EVA Optic lights are available exclusively through wet leisure distributor Golden Coast.
"EVA Optic's RGBW lighting is extremely versatile," said Shaun Adams, Director at Golden Coast. "Connecting the lights to music means you can turn any pool into a great party area and create amazing effects."
All EVA Optic lights are made to international safety standards and are built to withstand the aggressive corrosion from airborne chloramines, as well as the punishing heat of the pool environment. This durability means EVA lights maintain their mechanical integrity and aesthetics in the long-term, ensuring minimal maintenance and downtime.
"EVA Optic is a pioneer when it comes to lighting," explained Shaun. "Its innovative direct lighting range produces minimal glare and surface reflection when used in pool halls, while delivering powerful, flicker-free light. LED lights are also extremely efficient and use up to 6 times less energy than old technology equivalents thanks to the use of Intelligent Power Control."
Once fitted, LED lighting lasts years without requiring replacement, meaning minimal maintenance costs, fewer service intervals, and reduced downtime, while ensuring a quicker return on investment.
"With EVA Optic lighting, leisure facilities are not only able to save thousands on running costs, but they also benefit from high performance lights that stand the test of time," added Shaun. "Thanks to the impressive flexibility and ingenuity of EVA Optic lights, leisure centre and holiday park owners are able to take their swimming pools to a whole new level and offer customers unique, unforgettable experiences."