03 Aug 2021
Innovation by STONEWORLD – drop-nose and precision cutting in porcelain.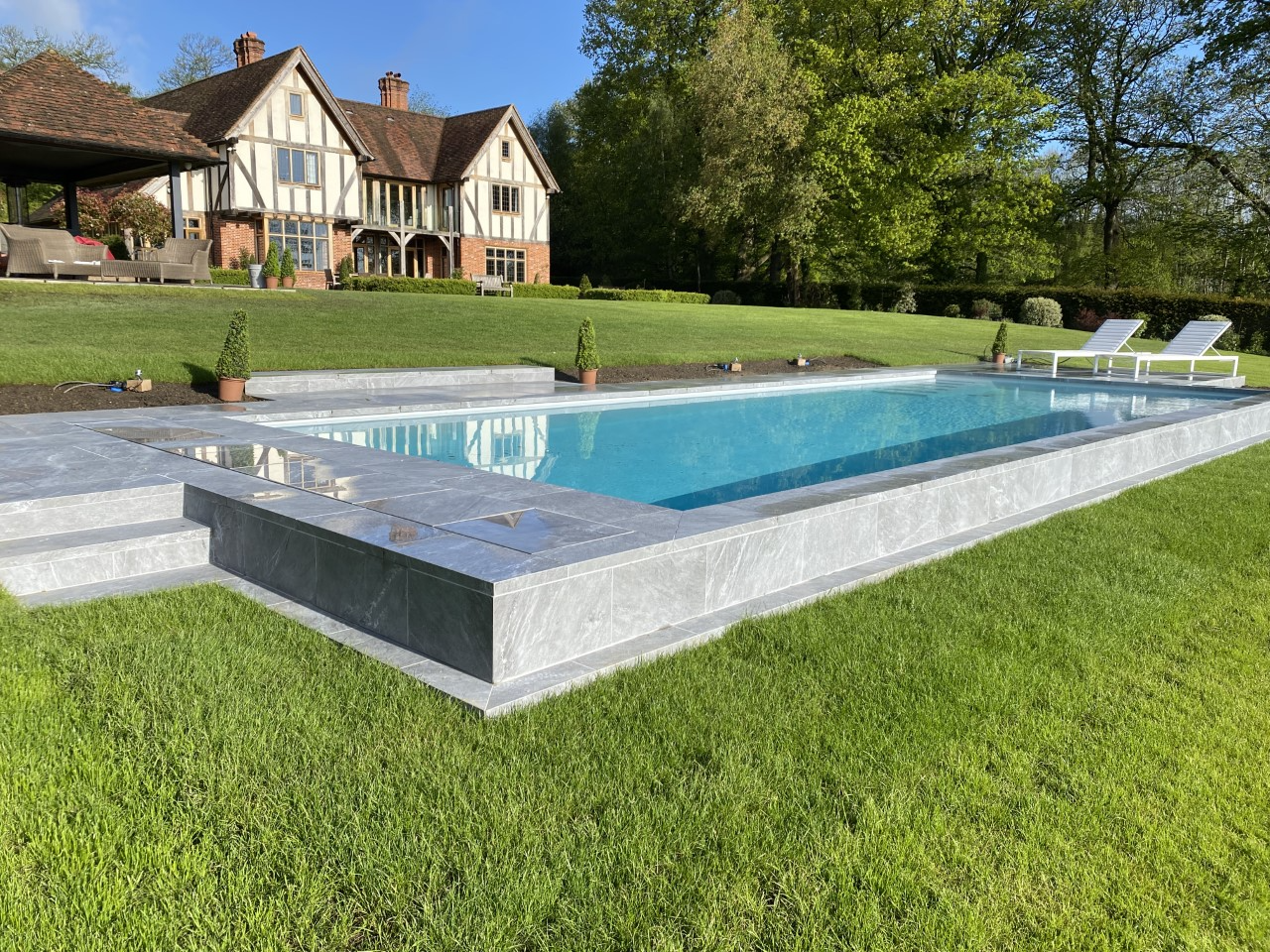 Porcelain is a material that can be challenging to work with. Luckily, no challenge is too ambitious for Stoneworld as they pride themselves as the innovative stone company. Whenever others fail to offer solutions, Stoneworld is always willing to help.
The client's brief was to create an infinity pool with porcelain copings and paving. The Stoneworld team sat together to discuss different solutions and went onsite to template. The precision cutting was challenging but nothing their highly skilled team could not manage. All masonry cutting always happens in their masonry workshop with their waterjet cutter and saws onsite.
Stoneworld are UK's No1 fabricator of porcelain drop-nose copings, especially for bespoke jobs. For this project, their masonry team precision cut the strips, tiles and a 45° mitre joint. Then they carefully glued, clamped and finished each dropnose coping. Stoneworld can also provide drop-nose right-angle corners with a mitre join on top and where down stands meet in the corners. Drop-nose copings are available in varying lengths – 600, 900 and 1200.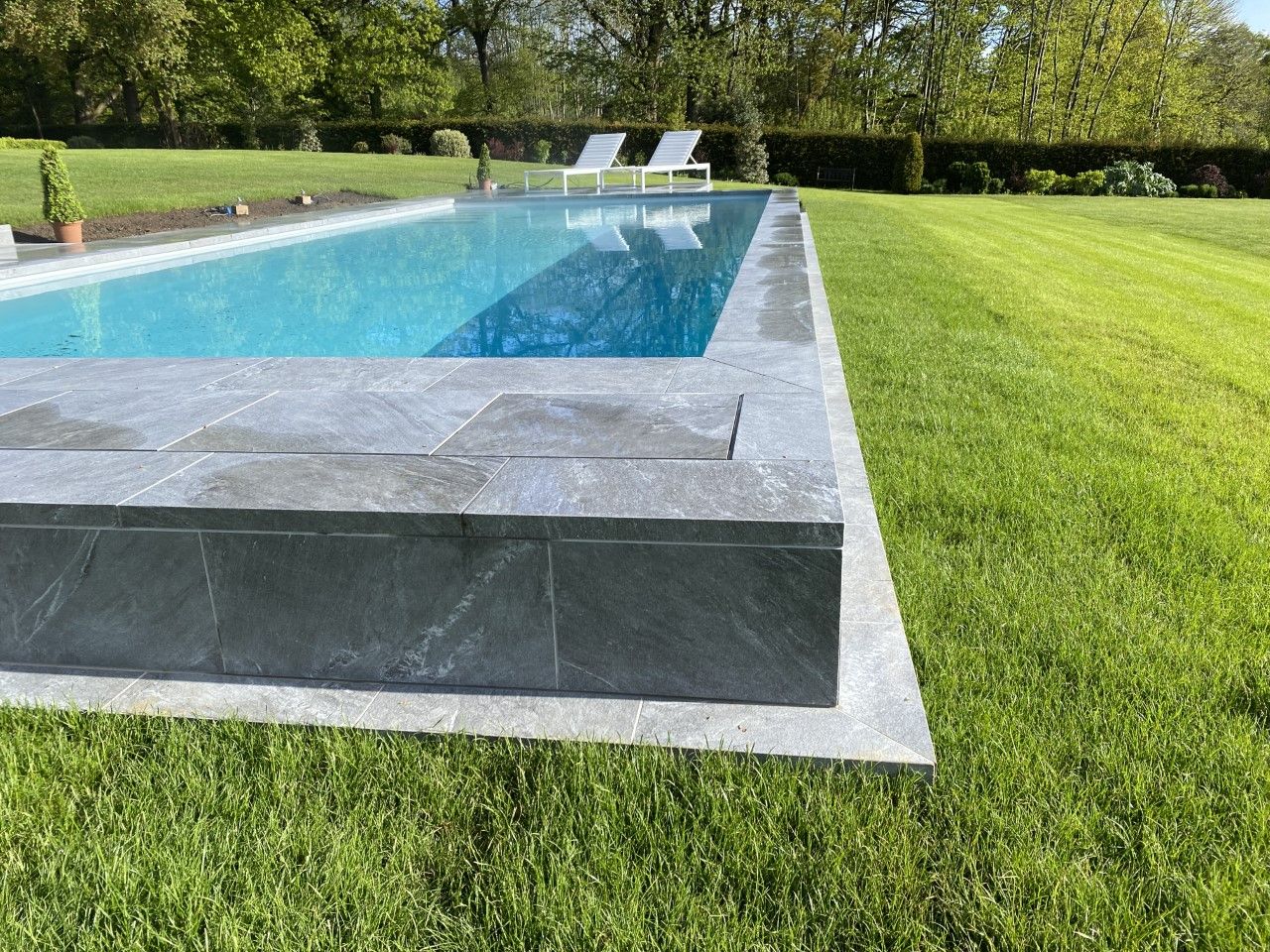 For advice on any pool building project, do not hesitate to call or email. Stoneworld can solve your installation problems, supply stone, provide porcelain cutting services and offer technical expertise. They stock a broad range of ready to fit porcelain and stone pool copings. Matching paving or flooring is always available. Stoneworld's team will help you achieve the design and finish you are looking for using stone and porcelain in your projects.
STONEWORLD (OXFORDSHIRE) LTD VIEWS FARM, GREAT MILTON, OX44 7NW
SALES@STONEWORLD.CO.UK
01844 279274