21 Jul 2022
Introducing The Caribbean Range from The Mosaic Company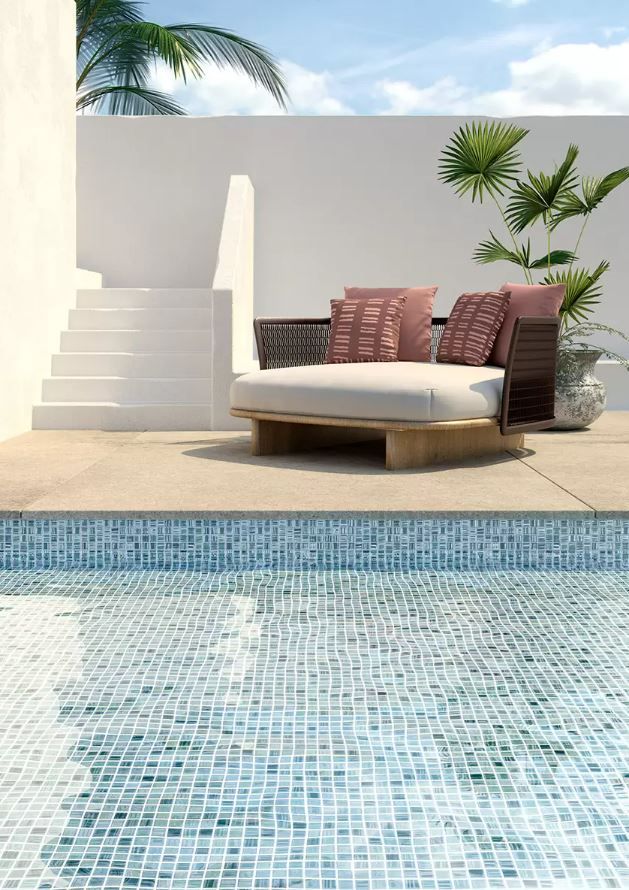 A beautiful addition to our collection this year is the Caribbean series.
Available in the ever popular 25×25 mm format, The Caribbean series is a collection of 12 colours plus 3 mixes in high gloss glass mosaic with a frosted design detail which moves the light and creates a delightful effect.
This series brings warmth and the tropical colour of the Caribbean to your pool or spa.