Paragon Stainless Products - Setting the Standard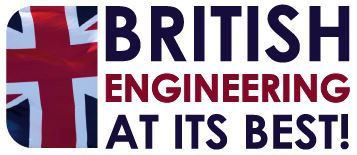 Setting the standards.
When our Managing Director took full control of the company in 2015 and set about transforming it into a modern day British, high-quality stainless steel fabrication company. His vision was to make the highest quality products with a young and innovative workforce.
Since John took control, the company has moved to larger premises, installed the latest equipment and technology and introduced modern efcient manufacturing technologies. In addition, he set about securing our long term future by investing in our staff and in that time has reduced the average age of our workshop from 54 to 34. Our ethos - Well trained, highly skilled engineers manufacture amazing products and that is exactly what happens at Paragon.
In keeping with our vision to manufacture only the highest quality products Paragon only manufactures in grade 316L stainless steel. All material comes from Western European foundries with test certicates made available to clients. Our clients value us, because we value them as unique and always aim to resonate with what they are seeking to do. While our standard range is second to none, we are at our best when it is bespoke.
Going on site, seeing the challenges first hand, understanding the complexities and potential problems, and providing a solution is what propels us to beyond being just good and becoming exceptional. We do not see taking those extra steps as a cost, but the making of us. We believe that this is the foundation to building a long term, successful partnership with our clients.
Our product range is expanding all the time. The reach of our expertise is now far and wide and we are constantly seeking new ways to improve our value of service to an ever increasing mix of industries. This means that Paragon Stainless working alongside the following sectors –
Construction
Drainage Channels – Gullies – Handrails – Grates – Juliet Balconies – Ladders – Access Hatches – Manhole Covers – Cantilever Roof Drainage – Barriers
Leisure Sector
Drainage Channels – Gullies – Handrails – Hydrotherapy Loungers – Massage Seats - Ice Baths – Portal Windows – Water Features – Bar Stools – Stair Treads – Pool Steps
Food and Beverage
Drainage Channels – Gullies – Sinks – Urinals – Oven Trolleys – Worktops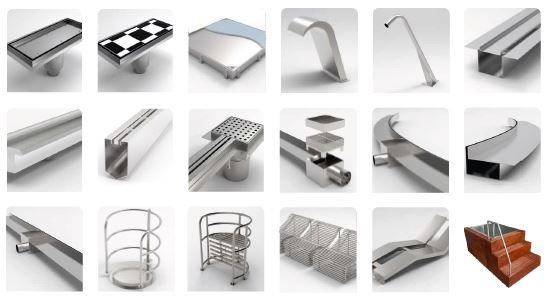 Everything we manufacture is made in our factory in Colchester