POOLICAN : Simply enjoy your pool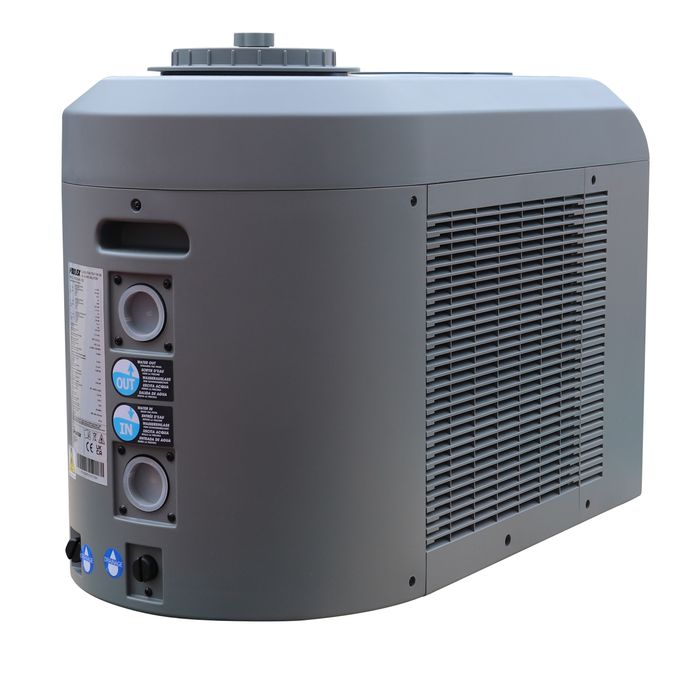 Supporting pool professionals, landscapers and architects with ingenious products is part of Poolstar Group's DNA.
The POOLICAN, commercialized through its Poolex brand, is an intuitive piece of equipment that combines the four essential functions for a healthy and comfortable pool: a circulation pump, a cartridge filtration system, a salt chlorinator and a heat pump.
Created from a need for practicality and simplicity, the Poolican is compact and can be installed in the blink of an eye. Equipped with a Plug & Play system, it simply plugs into a mains socket and stays by the poolside. All four elements fit right into a thermo-moulded ABS shell with a beautiful round finish.No need to hide it - it's discreet by nature.
The area around the pool remains uncluttered. The pool becomes a safe, inviting space for all swimmers.
Once installed, the Poolican can be controlled using a smartphone: choose the temperature, set the circulation and filtration times, control the chlorinator and programme use.
Cutting-edge technology for small pools
With this technological advance, Poolex has also listened to the demands of owners of small pools. Because a pool, whatever its size, must remain healthy and welcoming, Poolican is dedicated to pools of up to 25m3.
Adopting new practices and meeting today's challenges
Poolex wants to help its customers adopt more conscious, energy-efficient routines. In developing the Poolican, the brand has looked at the technology of each of its components to produce an accomplished piece of equipment that meets today's challenges:
a cartridge filter that avoids water-wasteful backwashes;
a salt chlorinator as a natural disinfection method that's gentler to the skin, but just as effective against water impurities;
a heat pump with Full Inverter technology, as used in equipment for large pools. This reduces energy consumption by 30% compared with an on/off heat pump.
MAIN FEATURES:
Four functions: circulation, filtration, disinfection, heating
Plug & Play: install, plug in, enjoy
Fingertip control via smartphone
Natural salt electrolysis treatment
Full Inverter heat pump
For pools up to 25m3