21 Jul 2022
Aquascapes entrust Recotherm with environmental control solutions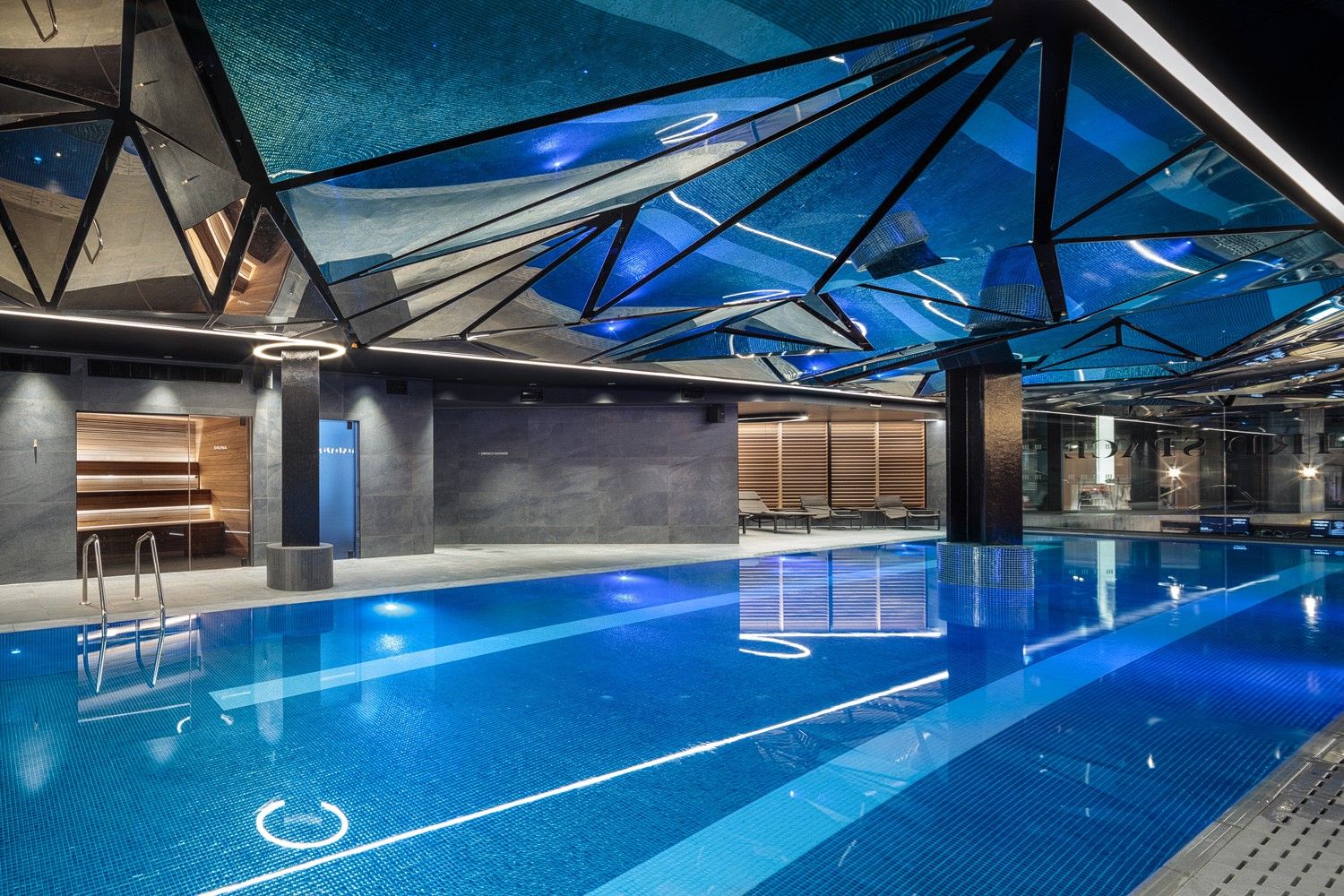 Aquascapes have entrusted Recotherm with environmental control solutions for in excess of 25 years, to design, engineer, supply & deliver the environmental control systems on many pool projects.
The two companies have teamed together again for the high-end leisure facilities to be sited at The Third Space City Club just outside of Fenchurch Street, London, a new complex which combines serious training with a sophisticated, boutique aesthetic, with both raw and polished concrete and copper sheet used throughout.
Aquascapes project at The Third Space City Club, being a high level health club, needed equipment that is well built, well-engineered, reliable and able to provide an extremely comfortable environment for the 20m swimming pool and accompanying spa. Aquascapes like to push the boundaries for pool design and materials used, incorporating laser cut and folded steel panels, which were anodised and mirror polished copper coated to provide a mirror effect, thus giving a respectful nod to the buildings history, as originally the metals commodity trading building in London. This doesn't stop even within the pool environment, knowing that Recotherm have the best systems to keep the materials used at optimum condition for the service life of the installation as well as the ultimate in bather comfort.
This means that Aquascapes can deliver visually stunning schemes such as the examples that can be seen on this project and many others, knowing they will be kept looking stunning through efficient environmental controls.
This project has won numerous awards and press coverage in both Trade and National press including Gold Standard for outstanding Commercial Pool design of the year at the UK Pool & Spa awards & Health Club of the year at The Frame Awards as well as Interior design awards for Health & Wellness.